Spot the difference pages are great for strengthening visual perception skills in your kids so enjoy this free printable brain exercise activity.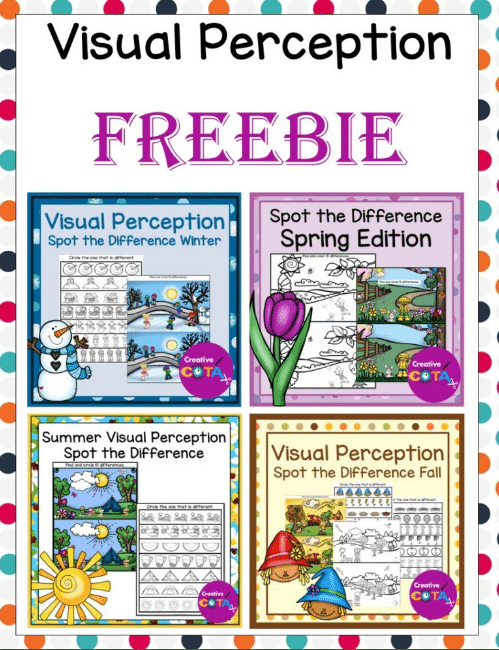 This is a fun and free to print visual perception brain exercise activity to be able to give to your kids to keep them busy, entertained, and occupied whether you're at home or in charge of a larger classroom full of students who are all learning at the same time.
Spot the difference worksheets are fun and inclusive to children and students of multiple ages which makes it perfect for siblings and friends to be able to share with each other despite possible age gaps.
You can take these wonderful free printable spot the difference worksheets on the road with you in the car on long road trips to keep your kids from getting bored super easy for sitting still so long.
There are multiple different themes that your kids can pick and choose from that are included with this free printable set of spot the difference visual perception worksheets with different seasons of the year too so you can space out these worksheets for the whole school year, do one page a day, or give them to your kids for them to do all at once.
Check out these links below for more free printable activity pages.
The following two tabs change content below.
Latest posts by Isa Fernandez (see all)