This post is from contributor Tricia Goyer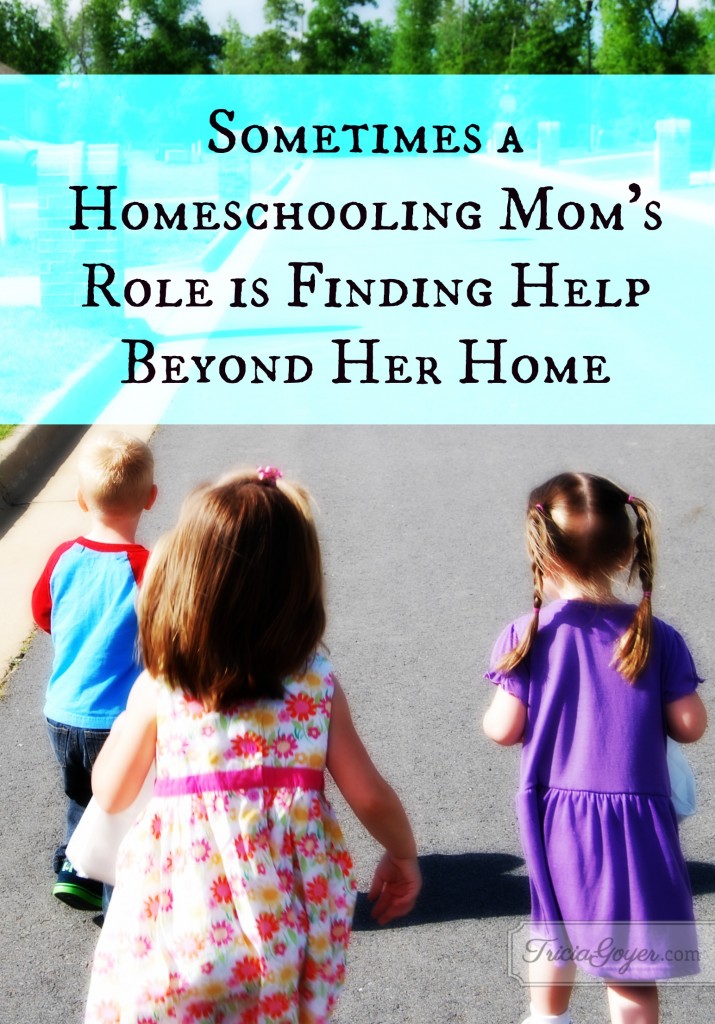 As a wife, a mom, a sinner-saved-by-grace, and a servant of God, I have peace knowing God has a plan for my life. That He's always had a plan. And that He's here to guide me to His path for me. This is one of my favorite verses:
All the stages of my life were spread out before you, the days of my life all prepared before I'd even lived one day. Psalm 139:16
I look to this verse because I need the reminder that God isn't finished with me yet. I'm thankful I'm a work-in-progress. I'm happy to put (and keep) my life in my hands. Yet, when I think of my kids' lives, I want to be more of an active participant. I forget God has all my children's days planned, too. For some reason I try to wrangle the responsibility out of His hands and put it into mine. I try to figure out the "best path" for my kids and then pray and ask God to help me achieve it.
Recently my husband and I started the process of adopting two children, ages two and five years old, from the foster care system. I knew that we'd have challenges, but my mind never swayed from my educational choice to homeschool them. After all, I've been a homeschooling mom for twenty years!
Yet right away I discovered my children's numerous issues, due to abuse and neglect. Issues more complex than I could handle. I knew how to be a mom (even a homeschooling mom), but they needed help with behavior, speech, and occupational and speech therapy. Within a few weeks I realized I needed help outside our home . . . lots of it!
With the help of our social worker, my husband and I looked around and found the best resources for our new kids. Both of my children have amazing therapists who work with me on bonding and caring for these children with past issues. My two-year-old is in an awesome preschool that provides all the therapies he needs in one place. We've seen him blossom. And from word-of-mouth we heard about an amazing private, Christian therapy school that is exactly what our five-year-old needs.
I have to admit there are moments when I feel like a traitor for still calling myself a "homeschooling" mom, especially when two out of three of my kids who are still "homeschooling age" are away from the home for a large part of the day. But God has reminded me that this is part of His plan . . . even when it wasn't part of mine. He knew before they were born what they would need in order to heal. He knew the people who would help them and guide them. He brought co-laborers to help me with the process.
My goal is for these children to find healing and for us to come to the place where we can be a happy, healthy, and thriving homeschooling family. But for now, God is showing me that sometimes being the best "homeschooling" mom means finding the right help for my children in this season of our lives.
Homeschooling should never be a label we wear to the sacrifice of our children's needs.
It's about finding God's plan for our children's lives and helping them thrive within it. I needed the reminder that God isn't finished with my children yet. I'm thankful they are works-in-progress. And I'm learning to happily put (and keep) their lives in His hands.
The following two tabs change content below.
Tricia Goyer
is a busy mom of six, grandmother of one, and wife to John. Somewhere around the hustle and bustle of family life, she manages to find the time to write fictional tales delighting and entertaining readers and non-fiction titles offering encouragement and hope. A bestselling author, Tricia has published thirty-three books to date and has written more than 500 articles. She is a two time Carol Award winner, as well as a Christy and ECPA Award Nominee. In 2010, she was selected as one of the Top 20 Moms to Follow on Twitter by SheKnows.com. Tricia is also on the blogging team at MomLifeToday.com, TheBetterMom.com and other homeschooling and Christian sites. In addition to her roles as mom, wife and author, Tricia volunteers around her community and mentors teen moms. She is the founder of Hope Pregnancy Ministries in Northwestern Montana, and she currently leads a Teen MOPS Group in Little Rock, AR. Tricia, along with a group of friends, recently launched 
www.NotQuiteAmishLiving.com
, sharing ideas about simplifying life. She also hosts the weekly radio podcast, Living Inspired. Learn more about Tricia at 
www.triciagoyer.com
.
Latest posts by Tricia Goyer (see all)