Add this excellent free printable solar system research flip book learning activity for your kids to any of your science study lesson plans.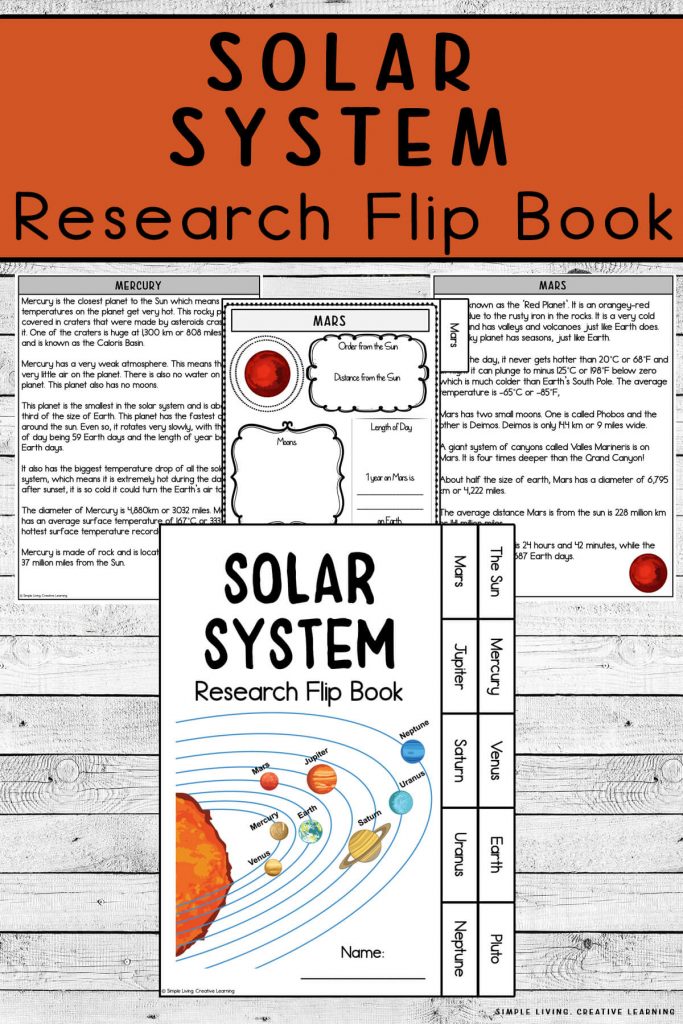 This free printable solar system research flip book is excellent for using for learning at home or for using in a classroom full of students.
First download and print out the free solar system research flip book for your student. Let your student write their name on the front page and they can keep the flip book as a keepsake or as a reference to look back on.
Writing their name on the front page also helps keep track of who the flip book belongs to if you're planning to use these in a classroom setting.
Flip through the different tabs of the flip book to study and learn about different parts of the solar system and how everything works together.
After learning about all of the different planets you can ask your kids what their favorite planet was to learn about and ask them why. Discuss fun solar system facts that you learned together.
These free printable solar system flip book pages come with tons of educational information to read, as well as space provided for your students to take notes and answer questions to help build their handwriting and reading comprehension skills.
Check out these links below for more free printable science worksheets.
CLICK HERE for hundreds of free homeschool printables
Be sure to follow the Free Homeschool Printables and Worksheets board on Pinterest!
The following two tabs change content below.
Latest posts by Isa Fernandez (see all)