Have fun with your younger learners coloring in this awesome solar system coloring page. Perfect for kids learning about all the planets or who are interested in space, they can enjoy this fun coloring page in the classroom or right at home.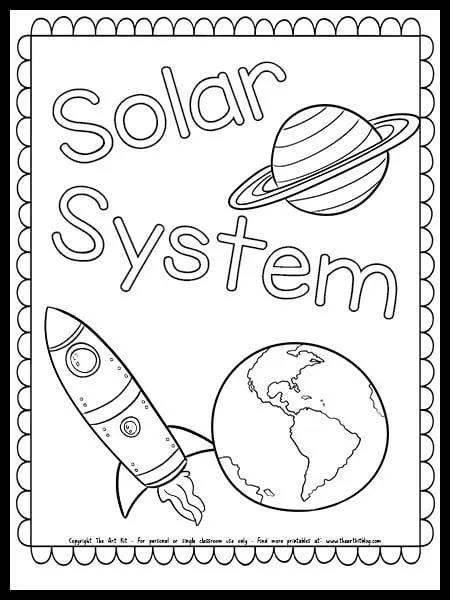 This fun coloring page is perfect for any student interested in learning about space and the planets that revolve around ours. Bring out their favorite colored pencils and crayons and they can color in this awesome solar system coloring page.
This page comes with two planets and a rocket on it. There is also the words solar system on there for kids to visually see the word and see how it is spelled out. They will have a ton of fun coloring in the planets using their imaginations. They can also design their very own space ship as well.
You can have this solar system coloring page ready for your kids to enjoy today. Use the link down below to download the file for this page and you can print them out. These will also be great for printing costs because they will be in black and white.
This solar system coloring page is a great activity for kids to learn about space and work on their skills at the same time. Download and print this coloring page for your students today.
Check out these links for more coloring pages.
The following two tabs change content below.
Latest posts by Isa Fernandez (see all)