Have fun with this free to print and easy to use apple themed coloring page to be able to give to your kids of all ages.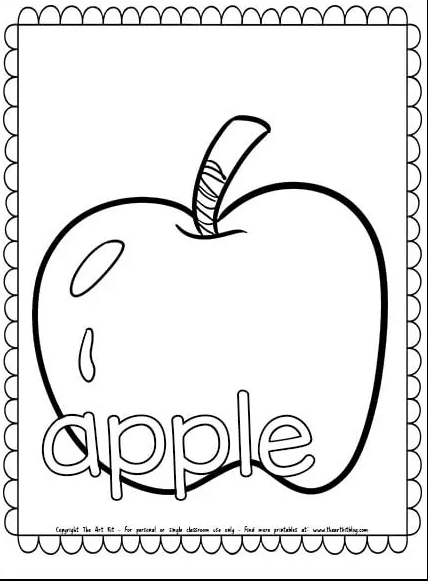 Coloring pages are excellent activities to be able to kids for multiple reasons. They're easy to find free online so you can even make a whole coloring book at home to use at no cost to you. They help younger students and children practice learning color recognition skills and hand coordination skills by using different colors and trying to stay inside of the lines.
Coloring pages are great for having fun, passing time, keeping kids busy, entertained, and occupied, or if you want to use them as a way for teaching your kids.
What's helpful is that this apple themed coloring page also includes the word apple spelled out for kids to color in and try to sound out at the same time which can be educational.
This apple themed coloring page is free to print and prints in black and white which in super helpful with printing costs.
This is a fun and free to print coloring page that works for kids of all ages in any kind of environment whether it be from the comfort of your own home, or a larger classroom setting in a school.
Check out these links below for more free printable coloring pages.
The following two tabs change content below.
Latest posts by Isa Fernandez (see all)