This wonderful, fun, and free printable skip counting game is perfect for your younger students to be able to have fun while getting to learn and practice their skip counting abilities as well!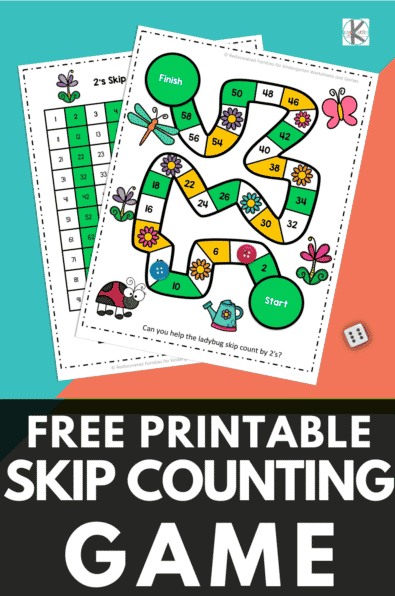 Enjoy playing with this super easy, fun, and free printable skip counting game that is great for your little ones to be able to enjoy from doing it at home for extra fun practice, or in a classroom setting with multiple students who are all learning together at the same time.
Practice skip counting by twos, threes, and fives with this great free printable skip counting game. This game is going to be so much fun that your kids will be sure to enjoy it to the point where they don't even realize they're doing school or learning.
For some kids that don't like learning or have a hard time with the concept of skip counting this free printable learning activity is the perfect thing to be able to add to your current math study lesson plans.
This free printable skip counting game is great because it's super easy to use and be able to take with you to do anywhere that you would like. You can use this game on long car rides or even at friend's houses.
Check out these links below for more free printable counting learning activities.
CLICK HERE for hundreds of free homeschool printables
Be sure to follow the Free Homeschool Printables and Worksheets board on Pinterest!
The following two tabs change content below.
Latest posts by Isa Fernandez (see all)