Practice learning sight words with your little ones with these helpful free educational printable worksheets.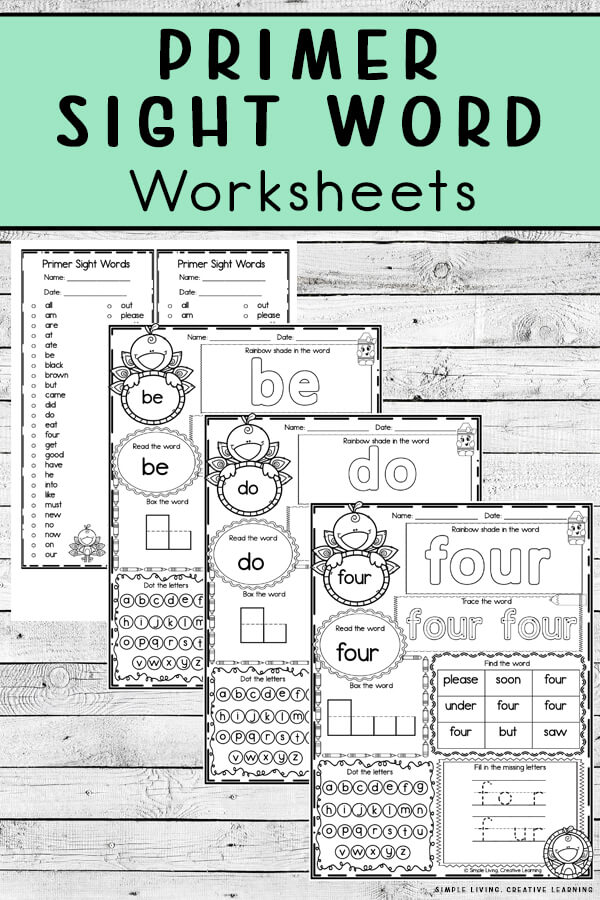 Teach sight words to your little kids to help build early reading skills. Sight words are commonly used words that kids can easily learn to memorize reading just by seeing them not sounding them out.
Learn fifty-two new sight words with this free printable pack of worksheets. Look over all the words listed and follow the directions for each activity on the pages.
You can even turn the lists of sight words into handy book markers to use in your studies. These free printable worksheets are perfect to use for teaching at home or in a classroom full of students.
Learn all kinds of different sight words, like for example, but not limited to: all, be, eat, good, please, this, and yes.
Follow instructions on the pages for the following activities to go along with the sight words. Read, trace, and color specific words that you're asked to. Find and box words. Fill in missing letters.
Print and enjoy these free black and white pages with no-prep activities for your children to learn new sight words. You can even let your kids color and decorate the worksheets with their favorite colored crayons.
Looking for more great free sight word activity worksheets? Check these out!
CLICK HERE for hundreds of free homeschool printables
Be sure to follow the Free Homeschool Printables and Worksheets board on Pinterest!
The following two tabs change content below.
Latest posts by Isa Fernandez (see all)