Teaching and learning sight words are so important for your young ones as they approach that age where they begin wanting to know how to read everything.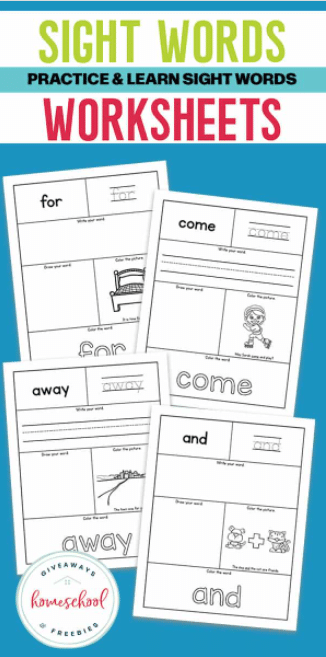 Children are very curious by nature and it's very natural for them to be eager to want to learn and know how to read everything in sight and all around them.
Learning sight words are critical for your children in their early learning how to read abilities. Sight words are easy words to learn just by looking at them without having to necessarily sound them out.
Take a look at these free and easy to print and use sight word learning worksheets for teaching your kids at home or in a classroom full of students.
All that you will need for this free printable pack of sight word worksheets are a printer, printer paper, and a writing utensil like a pencil or colored crayons for your children to practice learning and reviewing their different sight words.
Kids of multiple ages will be able to use and benefit from these free printable sight word worksheets learning from being in the comfort of their own home, or teaching a classroom full of students together.
Check out these links below for more free printable pages for your kids.
The following two tabs change content below.
Latest posts by Isa Fernandez (see all)