What a fun way to practice and learn sight words to help younger kids with learning how to read early on. Memorize sight words by playing find and trace with these helpful free to print worksheets that you can use in your school.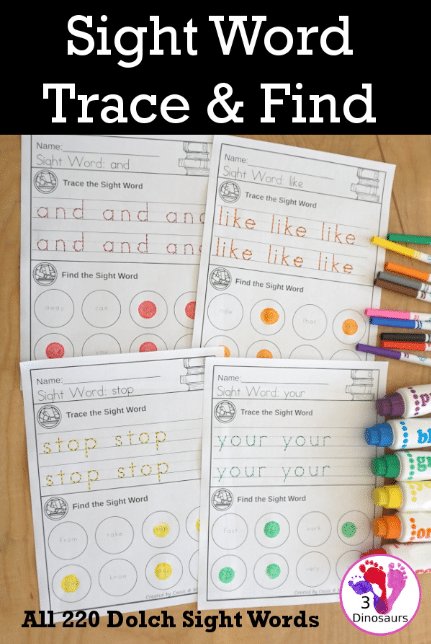 You can have fun using these easy to download and free to print sight word finding and tracing worksheets and add them to your current study lesson plans in school this year for preschool, pre-k, and kindergarten grades.
Sight words are words that are easy for younger students to be able to learn in no time without having to sound them out necessarily but makes learning to read easier in the long run. Once your students learn more and more sight words it makes reading easier to know sight words strung together in between.
With these sight word pages your kids will be prompted to trace the chosen sight word multiple times which helps with repetition and memorizing, and then in a bundle of other words your student will have to spot and find the chosen sight word and mark it however you see fit.
Whatever you choose to use on these pages is up to you! These pages are something you can be flexible with, you can use crayons, pencils, markers, pens, or a little bit of everything it's entirely up to you!
Check out these links below for more free printable sight word worksheets.
The following two tabs change content below.
Latest posts by Isa Fernandez (see all)