Practice learning sight words with the help of these fun and free to print rainbow themed sight word worksheets that's absolutely perfect for students in preschool this year.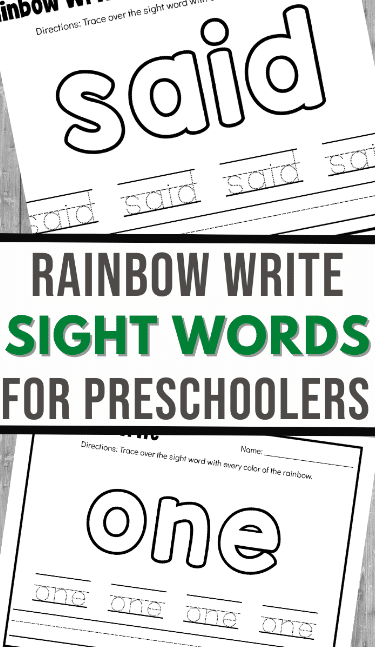 Sight words are words that are easy to learn how to read for beginner readers without even having to take the time to sound out the words. Just by looking at them your students will begin to learn and remember sight words, which is why they're called sight word, and are super helpful for when your kids start reading books too.
Get together your most favorite colored crayons, markers, colored pencils, or whatever else it is that you have and prefer using to color and decorate these rainbow themed sight word learning pages to make learning even more fun for kids after they complete the worksheets.
These fun and free to print rainbow themed sight word worksheets are perfect for students who are studying in preschool, pre-k, and kindergarten this year in school whether you choose to teach your kids from while being in the comfort of your own home, or if you're in charge of a larger classroom in school where kids are learning all at the same time.
Check out these links below for more free printable sight word worksheets.
The following two tabs change content below.
Latest posts by Isa Fernandez (see all)