Enjoy using these fun and free to print caption this creative writing pages that are easy to download and use as apart of your daily school lesson plans.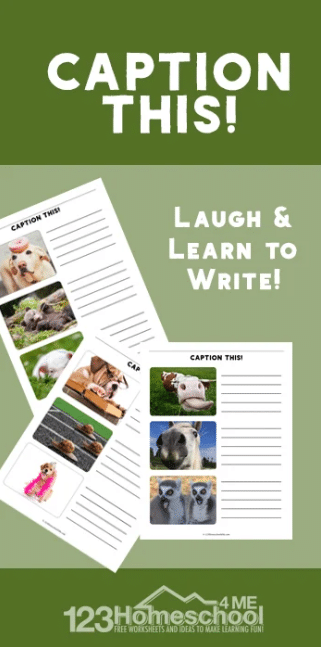 This fun and free to print pack of creative writing prompt pages includes lined pages with different images to give your students ideas to write short stories for creative writing in school. It's a fun and unique work assignment that will work right along side of your current study lesson plans in school for multiple different elementary grades.
These caption this writing prompt pages are awesome for kids to be able to work on their writing skills all while getting to use their creativity! These writing prompt pages have a lined writing section to be able to help with developing handwriting skills.
Now you can easily add these caption this creative writing pages into your writing lesson plans and have your kids working with some unique and fun ideas. These caption this creative writing prompt pages will help them with their creative writing abilities, hand eye coordination, and with their handwriting skills all with this pack of writing pages.
Kids of multiple grades can use these pages to write in any style that has to do with what pictures they have to look at.
Check out these links below for more free printable writing pages.
The following two tabs change content below.
Latest posts by Isa Fernandez (see all)