Have so much fun with these easy to download and free to print rock 'n roll color by letter pages that's perfect for your kids of multiple ages.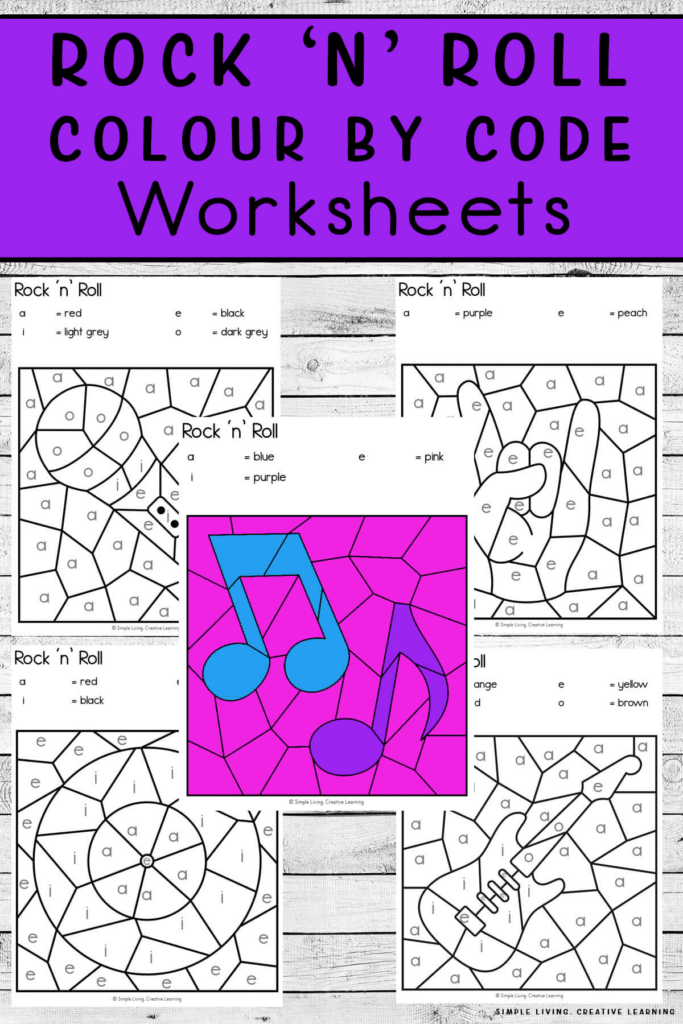 What a wonderful coloring activity and learning activity to have that's easy and free for keeping your kids busy, entertained, and occupied, or to use for teaching color recognition skills or music history.
Make sure that when you give your kids and students these color by letter rock 'n roll music themed pages that you tell them to follow the directions given on the pages carefully to get the most out of this activity. You are supposed to color the sections with letters specific coordinating colors to get the full picture result at the end.
Take advantage of this awesome free printable and easily download and print out these rock 'n roll themed color by letter pages and add them to your current study lesson plans in school for your students in preschool, pre-k, and kindergarten to use for practicing coloring recognition, following directions, and hand coordination abilities.
There is no age limit to coloring pages, no matter how old or young your students may be everyone can enjoy a fun coloring page from time to time.
Check out these links below for more free printable coloring pages.
The following two tabs change content below.
Latest posts by Isa Fernandez (see all)