Check out this super cute, fun, and free to print kitten themed coloring page that is good to use for kids of all ages to enjoy!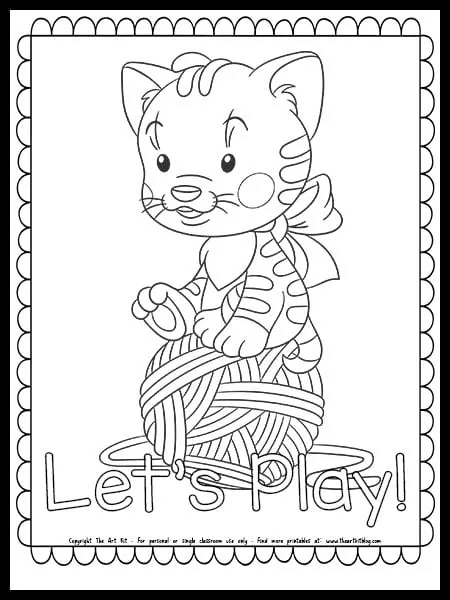 Easily download and print out this wonderful kitten themed coloring page to be able to give to your kids and students of multiple ages and grade levels to help with keeping them busy, entertained, and occupied for hours at a time in or outside of school studies.
Whether you're looking for free coloring pages to download and print to have as a collection for your kids to have at home or in a school classroom somewhere, this cute kitten themed coloring page is perfect for kinds of occasions imaginable.
Grab your most favorite colored crayons, markers, colored pencils, or whatever else it is that your kids like to use for coloring and decorating cool coloring pages. Coloring pages are also really great for practicing hand coordination and color recognition for younger students.
A fun idea is to have this coloring page to use for adding to a cool unit study learning and teaching about kittens in school this year.
There's no age limit on coloring pages meaning that kids of all ages and even adults too can have fun coloring them whether it's for school learning purposes or just for relaxing downtime.
Check out these links below for more free printable coloring pages.
The following two tabs change content below.
Latest posts by Isa Fernandez (see all)