This wonderful free printable rhyming puzzle activity is fun for your kids while getting to practice exercising their brains thinking of rhymes.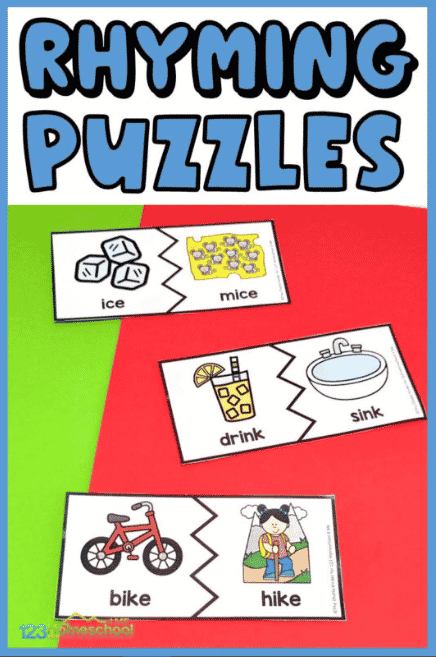 This fun and free printable rhyming puzzles activity is easy to download and print out as well as being super fun for your kids to be able to use from being at home, or take with them to be able to do anywhere.
Your younger kids in kindergarten and early elementary aged students will be able to have so much fun getting to look forward to doing these easy rhyming puzzle printables.
Watch as your children get to match up two pictures that have words with the same sounding endings. Using this free printable rhyming puzzle activity allows your children to be able to focus on working on their reading and spelling skills.
First you download and print this great rhyming puzzle activity and then you get to cut out the rhyming pictures with words for your kids to be able to match up later.
If you have a laminating machine available to use then it is best recommended to use it on the cut out puzzle pieces to give them better long lasting durability.
Check out these links below for more free printable rhyming activities.
CLICK HERE for hundreds of free homeschool printables
Be sure to follow the Free Homeschool Printables and Worksheets board on Pinterest.
The following two tabs change content below.
Latest posts by Isa Fernandez (see all)