Your preschoolers are going to absolutely love this wonderful free printable picture find activity that you can easily print and and use at home or anywhere else and anytime that you would like to.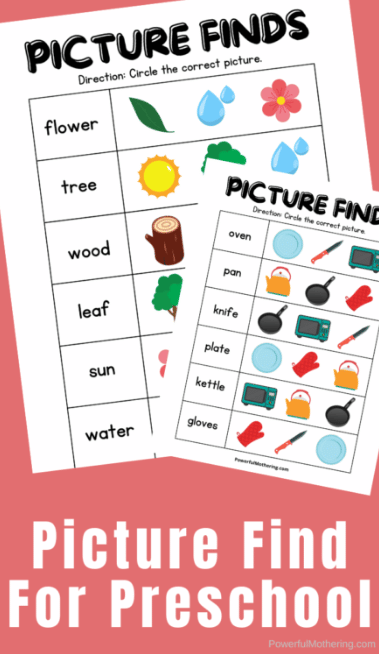 All that you will need to be able to use this free printable picture find activity is a printer machine and printer paper, and all that your children will need to have is a writing utensil like a pencil for example.
This great free printable learning activity will help your children in preschool ages and classes be able to practice their problem solving skills, vocabulary, and reading.
If you're children aren't able to read on their own yet then of course you may read the words on the papers out to them and they have to pick out the correct matching picture given on the page in order get the problem correct.
This is a great fun and free printable picture find learning activity that the whole family can enjoy together. You can use it to have fun with or to add to be apart of your school learning at home, or you can use these pages teaching a classroom full of preschoolers.
Check out these links below for more free printable preschool activity pages.
The following two tabs change content below.
Latest posts by Isa Fernandez (see all)