Enjoy this super fun, and free to print educational cut and paste life cycle learning activity that's perfect for you to use for teaching your kids in elementary school grades.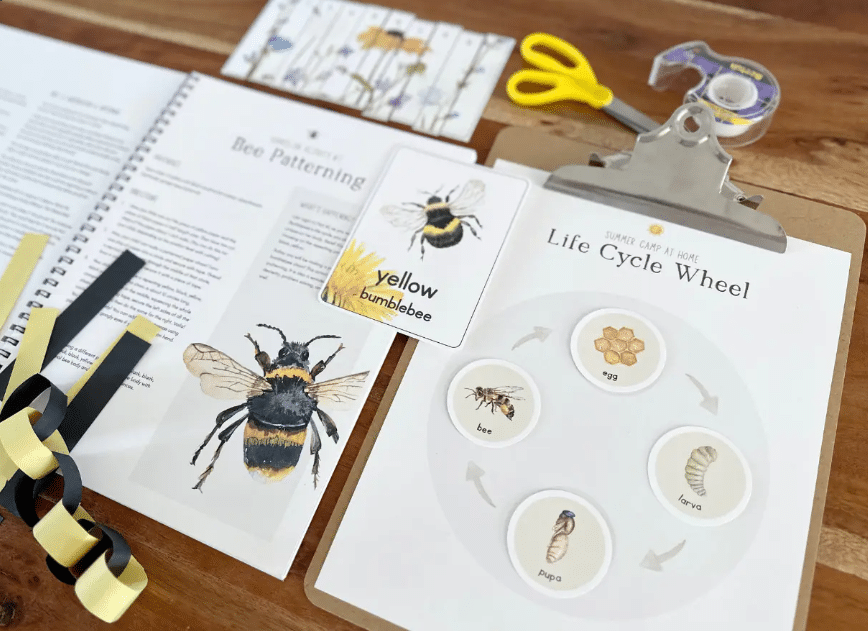 Learn all about butterflies, birds, bees, frogs, and sunflower interesting and unique life cycles with this free to print and easy to use plant and animal life cycle cut and paste learning activity that you can use for studying and teaching at home, or if you're in charge of a larger classroom full of students who are all learning together at a school.
What's helpful is there are actually two different difficulty level versions of this life cycle learning activity that you can pick and choose from depending on your particular student's age and grade level. It's the perfect fun learning activity for siblings to be able to do together regardless of possible age gaps.
This is a super helpful learning activity to add to a science unit study for learning and appreciating different components of a functioning ecosystem.
After learning about these five different life cycles, a fun activity would be to go outside and try to find what you just learned about out in nature and see if you can witness different parts of their life cycle in action in real time.
Check out these links below for more free printable life cycle learning activities.
The following two tabs change content below.
Latest posts by Isa Fernandez (see all)