Make learning addition easier and more fun than ever now before with the help of this free to print planet and rocket themed matching addition learning activity perfect for kids.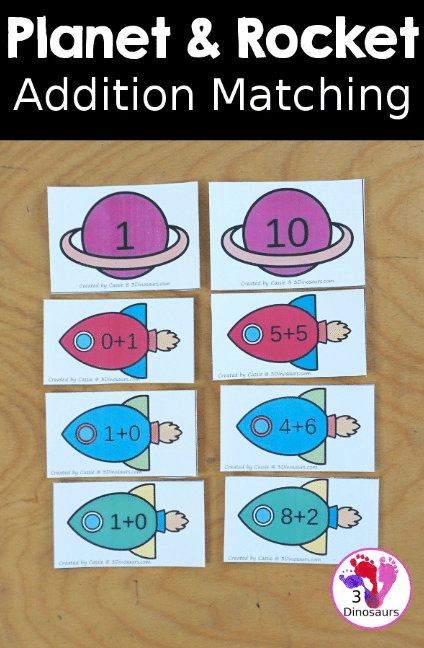 Enjoy doing school now whether it's as a teacher or a student with the help of this super excellent, fun, and free to print rocket and planet themed math addition learning activity game that you can add to any current math study lesson plans in school this year.
This is a very easy and creative idea and way to make learning more fun, different, and engaging for your students to keep them entertained while learning at the same time so that way they're more likely to like and remember what they're learning and be less likely to fight you on doing school work.
This fun and free to print rocket and planet themed addition matching learning game works perfectly for any and all occasions whether you choose to teach your kids from the privacy and comfort of your own home, or if you're in charge of a larger classroom in a school full of kids who are all learning together.
Easily tackle simple addition problems and make it fun for kids with this easy to download and use rocket and planet themed addition matching game.
Check out these links below for more free printable addition worksheets.
The following two tabs change content below.
Latest posts by Isa Fernandez (see all)