Help your children be able to have so much fun and an easier time while they're learning about the periodic table in school this year with this free printable bingo set.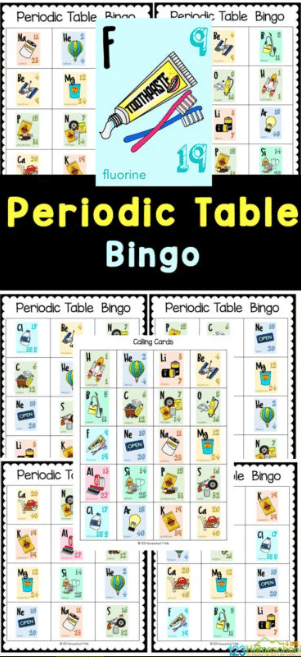 Most people and kids are familiar with how to play bingo as a game but if you're not already an experienced bingo player this free printable periodic table set isn't hard to figure out at all.
This is a great free printable learning activity that you can easily use to download and add to be apart of your current science study lesson plans for teaching your kids in school this year.
This free printable periodic table bingo game works perfectly for if you're teaching your kid one on one from being in the comfort of your own home, or if you're in charge of teaching a classroom full of students who are all learning at the same time.
It's always great to be able to make learning and school work fun for your kids to do and be able to look forward to doing. When kids are engaged and having fun while doing school then they're more likely to take in and remember what they've learned.
Check out these links below for more free printable science worksheets.
Turkey Feather Science Experiment.
The following two tabs change content below.
Latest posts by Isa Fernandez (see all)