Follow directions to find and answer the correct shapes with this pencil themed shape finding learning activity for preschoolers through kindergarten grades.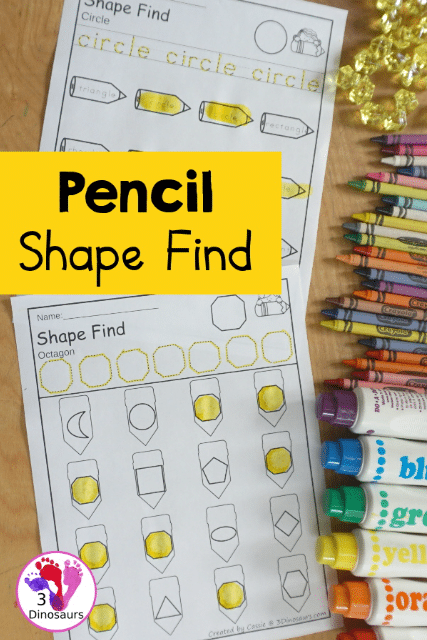 Use these easy to download and free to print shape finding pencil themed worksheet pages to help teach your students in preschool, pre-k, and kindergarten in school this year whether you're teaching them from home or from a school classroom full of students who are all learning together.
You can have fun using different colored crayons, markers, or pencils with this fun and free to print shape finding learning activity pack and mix up what you use to make the pages more colorful.
Included with this free to print pack of shape finding worksheet pages are twelve different shapes to sort through and pick out according to directions such as circle, square, triangle, rectangle, diamond, oval, heart, star, crescent, hexagon, and octagon.
Students get to write their name at the top of the worksheet pages which can be helpful for parents or teachers who are trying to use these pages for teaching multiple kids at one time to keep track of which worksheets belong to which students.
Check out these links below for more free printable shape learning activities.
The following two tabs change content below.
Latest posts by Isa Fernandez (see all)