Check out these cool oval shape worksheets for kids to learn about this cool shape and practice drawing it with some tracing activities.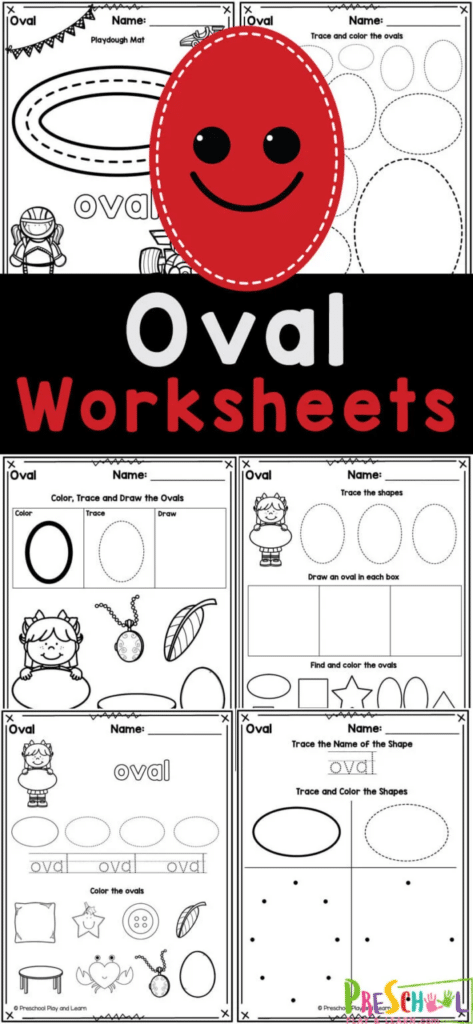 Take a look at these really cool oval shape worksheets perfect for younger learners to learn about an entirely new shape and learn how to draw the shape as well. With the different activities they will be able to compare the shape to others and draw a few themselves.
Each of these oval shape worksheets come with different activities for kids to complete. There are tracing sections for kids to trace the shape and they can trace the name of the shape as well. Your students will be able to use these oval shape worksheets to work on their fine motor skills and their spelling at the same time.
Other activities on these oval shape worksheets include connect the dots and coloring sections for added fun. Kids will be able to use these oval shape worksheets to work on fine motor skills, spelling, and to have a great time while learning.
You can have these oval shape worksheets ready for your students to begin learning about this new shape and have a ton of fun as well.
Check out these links for more shape worksheets.
Find more FREE Homeschool Printables & Worksheets on our Pinterest boards!
The following two tabs change content below.
Latest posts by Isa Fernandez (see all)