Practice reading and spelling words that have "oi" and "oy" sounds to them with these fun and free printable learning worksheets for your kids.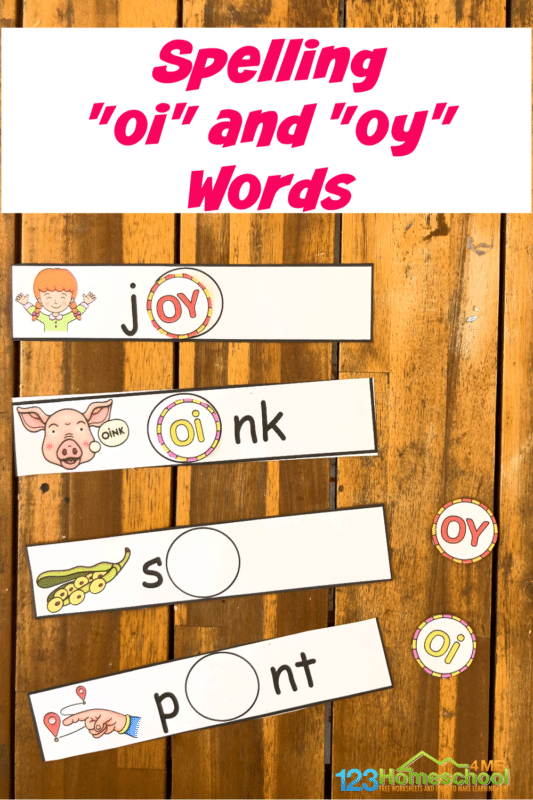 Make learning easy and fun with helpful free printable worksheets like this even for your students who maybe having a harder time grasping learning how to spell and read.
This free printable "oy" and "oi" sounding words worksheet pack comes with a ton of different worksheets for your students to be able to use for learning and reviewing from in the comfort of their own home or to print to use in a classroom full of students together.
Enjoy this excellent low preparation learning activity for your students to be able to practice building strong reading and spelling skills.
This is a learning activity that children of multiple ages can easily enjoy doing together which makes it perfect for teaching siblings at home together even with an age gap so that way no one feels left out.
Talk about the difference between when exactly words are supposed to be spelled correctly with "oy" or with "oi" at the appropriate times.
This is a great learning activity that you can easily add to your language arts study lesson plans that you already have or you can add these worksheets to lessons about teaching your kids vowels for spelling.
Check out these links below for more free printable worksheets for your children.
The following two tabs change content below.
Latest posts by Isa Fernandez (see all)