Challenge your kids to master the number three with this number focused worksheet!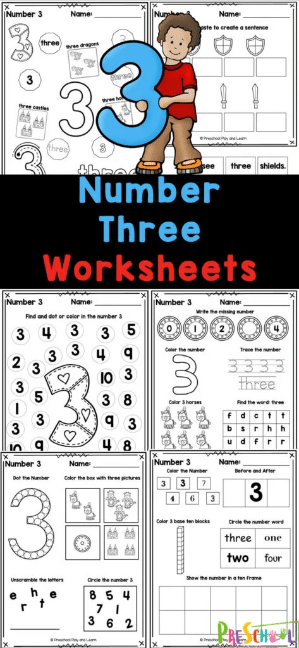 Have fun challenging your kids to master the number three with this fun printable pack. This pack comes with a couple of different worksheet and they are all focused on this magical number. There is so much for kids to do and many different ways they can think about the number three.
Some activities on these pages include number finds, number tracing, and other exercises to help kids identify numbers and be able to understand their values and how they relate to each other.
The best thing about these pages is the fact that you can gather coloring pencils so that they can color them in once they are done filling the pages out. This is a great way to extend the fun and make a fully fleshed out lesson plan involving learning and a ton of fun!
These pages can be yours and are free to download. It will be a great way to involve having fun with learning. These pages have so many activities and are fun to color in as well. it is perfect for any classroom setting or any home school setting.
Check out these links for more number worksheets.
The following two tabs change content below.
Latest posts by Isa Fernandez (see all)