These number 17 worksheets are a ton of fun for kids to work on and have many different activities for them to develop a ton of skills as well.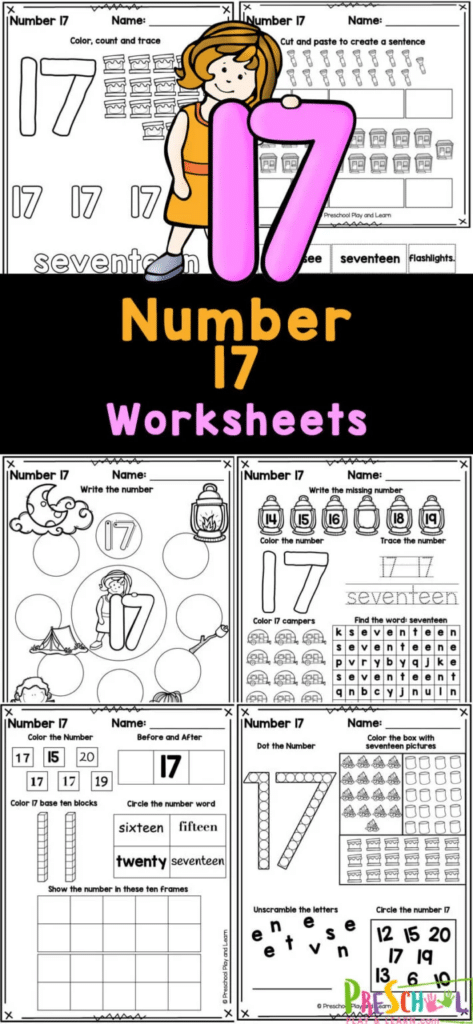 Kids will have a ton of fun working on these number 17 worksheets. These worksheets have a ton of fun activities for kids to complete and require a ton of different skills. They are perfect for getting kids working on their skills and having fun at the same time.
Each of these number 17 worksheets come with a ton of different activities on them for kids to enjoy. Kids can complete the word unscramble or the number find. There are also coloring sections for kids to bring out their favorite colored pencils and crayons and get their color on.
The theme with these number 17 worksheets is the specific number. Each activity allows children to see the number 17 in number form and word form. They will also be able to trace the number in both forms as well.
You can have these number 17 worksheets ready for your students today using the link down below. Your students will have a blast working on all the different activities and learn all about the number 17.
Check out these links for more number worksheets.
Find more FREE Homeschool Printables & Worksheets on our Pinterest boards!
The following two tabs change content below.
Latest posts by Isa Fernandez (see all)