These cool nature walk activity pages are a ton of fun for kids to use on their time spent outside. It is a great way to get kids outdoors with an activity to make it more fun for them.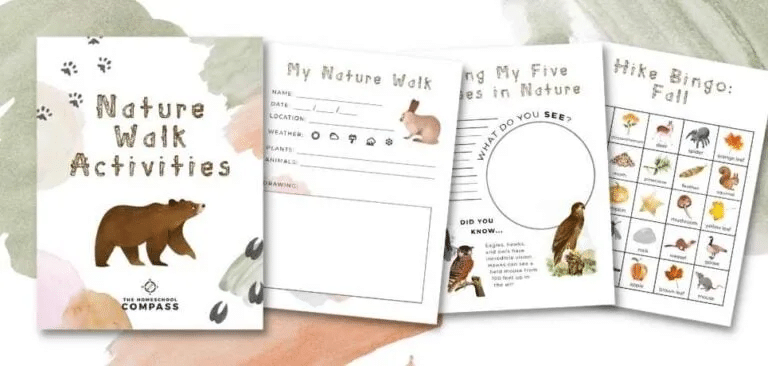 These awesome nature walk activity pages are the perfect pages for kids to use when going on a walk in nature. There are activities for them to complete that make them attentive to the outdoors and challenges them to take a look around and find things they may not have seen before.
Each page comes with different activities in a different layout. One page has your children look at the weather around them and record all the details of where they are and how the area looks. Another pages challenges them to hunt for several different things out in the wild. You can turn this activity into a challenge.
These nature walk activity pages will be perfect for any science class or outdoor focused lesson plan. Students will be able to get outside and see a ton of nature. They can also learn a ton about the things that are in the wilderness that they may not have payed attention to before.
You can print these for free using the link down below.
Check out these links for more nature activities.
The following two tabs change content below.
Latest posts by Isa Fernandez (see all)