This fun and free to print bird themed nature study is fun for kids of multiple ages and grade levels to be able to do outside this summer.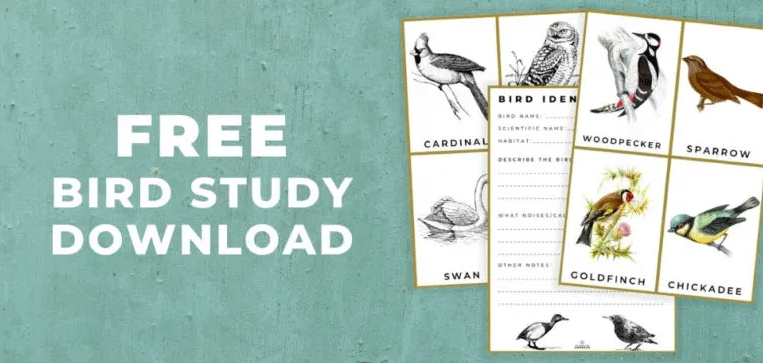 Do your kids love nature and bird watching? Teach them more about different kinds of birds and how to tell the differences in which birds with the help of this totally easy to download and use and free to print bird study pack.
A great way to get your kids outside this summer is using this bird themed nature study pack of pages and cards together or to give to your kids to use on their own or with their friends or other siblings.
With this free to print pack of fun bird pages and flash cards you'll get pictures and names to identify birds with, along with observation worksheets to record whatever they find outside. Try to see how many different types of birds you can spot in your area. This is a fun activity to do right outside your house or to take to a park on a field trip.
There are a total of thirty six different bird species included with this one free to print pack of bird flash cards, don't expect to find them all in one spot but you can learn more about what's in your particular area.
Check out these links below for more free printable nature studies.
The following two tabs change content below.
Latest posts by Isa Fernandez (see all)