Enjoy this wonderful free printable pack of fifteen pages for every month of the year with a fun farm theme to them for your kids to love.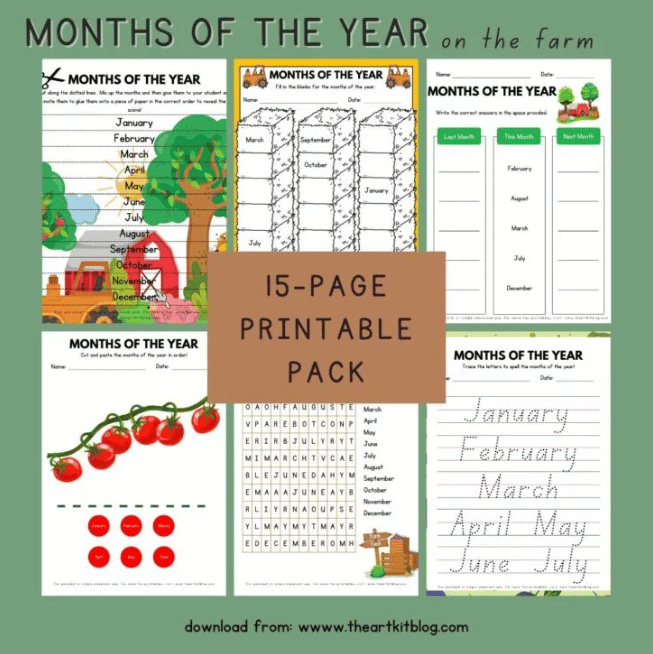 This super awesome and free printable farm themed months of the year worksheet activity pages are excellent for teaching your children of multiple ages and grades the months in the year.
There are plenty of different fun learning activities for the months of the year included with this free printable pack that are yours are guaranteed to have loads of fun for hours on end which makes this free printable worksheet pack great for keeping your kids busy, entertained, and occupied all while learning more at the same time.
If you can make learning fun and something to look forward to for your kids then you truly have won because when kids enjoy what they're learning they get more out of it, are more likely to comprehend and remember what they just learned, and they don't complain or try to get out of doing school like they might do sometimes.
There are fifteen pages included with this free printable pack of farm themed months of the year worksheets that have activities for your kids such as tracing practice, cutting and pasting, a picture puzzle, unscrambling activity, a word search, and much more that your kids are going to love doing.
Check out these links below for some calendar related free printables.
The following two tabs change content below.
Latest posts by Isa Fernandez (see all)