These free printable journal writing prompts include one for each day of the month of May. Begin today on the first of May by printing and keeping these pages to go through a new one each day.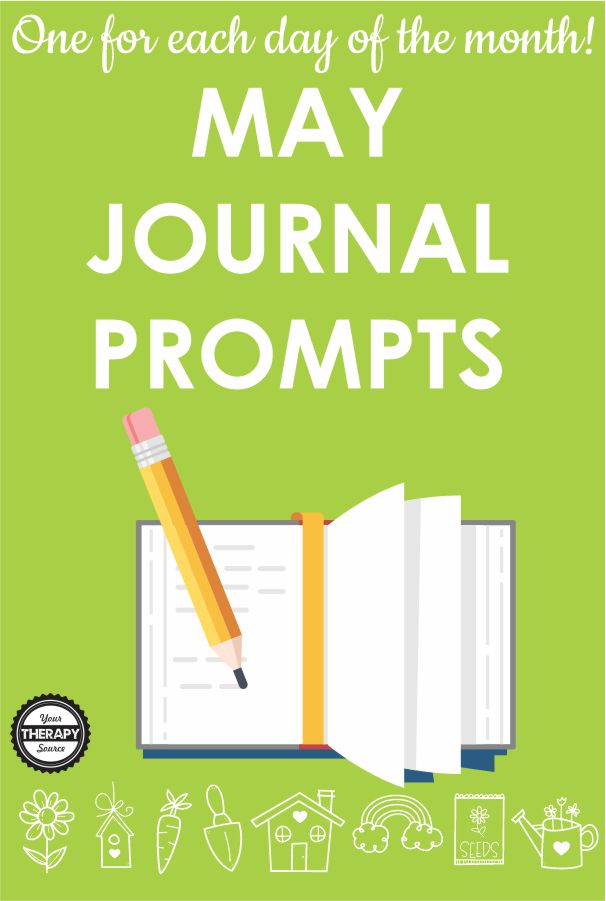 Writing is a good learning exercise as well as a nice healthy habit for your kids to get into. Not all kids enjoy writing right away, nor do the writing ideas come easy and naturally, that's what makes free printable monthly writing prompts like this so excellent for your students to be able to use.
These free printable month of May journaling writing prompts are a great way for your students at home or in class to be able to practice working on their spelling, handwriting skills, build their imagination and creativity up, as well as working on their literacy skills and written expressions.
Journaling is a great way for kids of all ages to be able to practice handwriting and penmanship skills, as well as their spelling and vocabulary, and expressing and processing their emotions and feelings.
Included with this free printable pack of May journaling prompts are fun national holidays for your kids to learn about and look forward to celebrating in the month of May. Like did you know that May is considered to be National Salad, Pet, and Hamburger Month?
Check out these links below for more free printable writing pages.
The following two tabs change content below.
Latest posts by Isa Fernandez (see all)