Check out this free awesome math subtraction game. Kids needs to solve equations in order to win at this math version of checkers.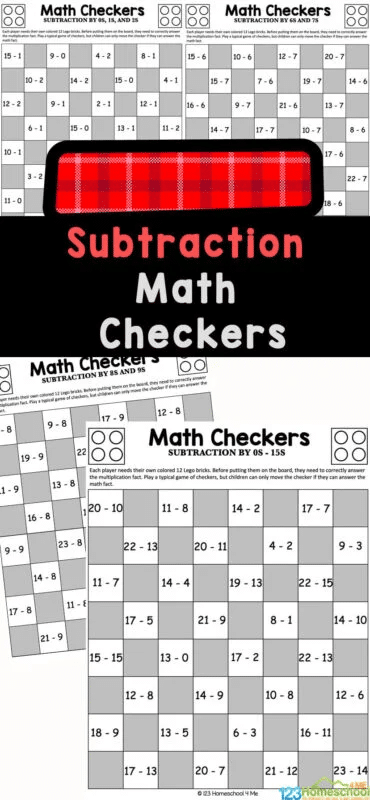 This free downloadable math subtraction checkers game is perfect to spice up any math class. Your students will enjoy trying to win at this checkers game with fellow class mates. They must solve many equations to come out on top of this incredibly fun game of checkers.
Using all of their math skills, students will be put to the test to master their subtraction. These pages are filled with math subtraction equations for kids to find the answers to. With each equation solved, they are able to move their pieces forward.
This free printable page is perfect for you to liven up any math class while building your students math skills. You can choose to honor a winner of the checkers game or simply make it a fun activity. Students will benefit a ton by having fun while memorizing how subtraction works.
You can have these pages printed and ready for your students to use in their math class today. All that is need is a printer. The link below will bring you to your download file and your students can enjoy this math subtraction edition of the classic checkers game.
Check out these links for more free math printable packs.
The following two tabs change content below.
Latest posts by Isa Fernandez (see all)