Turn matching pictures into a fun free printable game with this cheese theme game board that's of no cost to you to be able to give to your kids to have fun with no matter their age.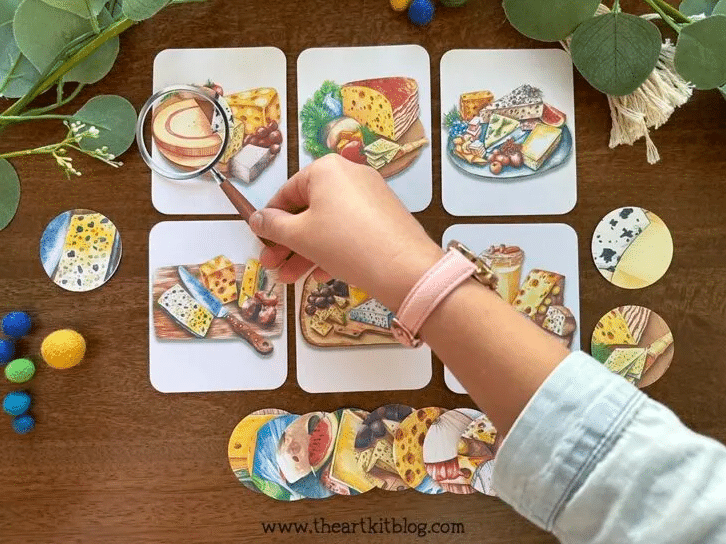 What a fun little matching game idea that's totally free to print and easy to use. Make sure to have a magnifying glass on hand to match zoomed in images of cheese to the game cards correctly.
This is a fun and free to print matching game idea that's absolutely perfect for kids of all kinds of ages and grade levels to be able to do together, or they can even play by themselves. Whether you want to use this game to give them just to have fun with, or if you want it add it to some part of your school lesson plans is entirely up to you.
If you have a laminating machine available to use too that would be great to bring out for this cheese themed free to print matching game. After printing out the pages and cutting up the pieces, laminate the pieces so that way the game has better and longer lasting durability for multiple repeated future uses for your kids to be able to have fun again and again.
Check out these links below for more free printable matching activities.
The following two tabs change content below.
Latest posts by Isa Fernandez (see all)