Have fun with your students while learning at the same time by using this free printable make your own period table activity.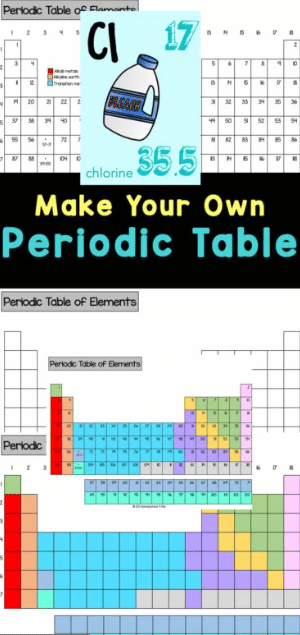 A great way to help students learn and see that they're paying attention in school is by making them do hands-on learning activities such as this make your own periodic table page.
Your kids will have to study and copy the real periodic table to make one of their own which helps with building stronger memorization skills too.
This is a great free printable learning activity to be able to add to your elementary student's current science study lesson plans for wherever and however you are choosing to teach them this year.
There are multiple different types of periodic tables for you to be able to choose to print out. There is a blank one for your older kids to fill out, one that is partially filled out to possibly give to your students that are younger and might need a little extra help, and there's a colored one if you want to print out using color.
There's a total of sixteen free printable periodic tables to be able to choose from to use with your students easily.
Check out these links below for more free printable periodic table learning worksheets.
The following two tabs change content below.
Latest posts by Isa Fernandez (see all)