Use these letter X themed worksheet pages to help teach your kids more about the letters of the alphabet in a fun and easy way.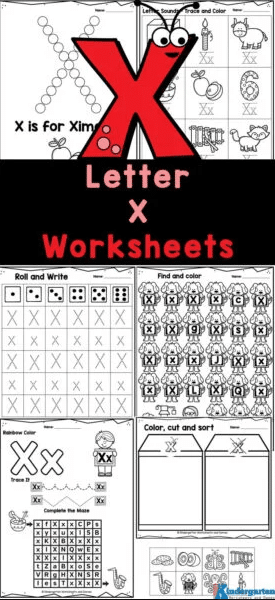 Check out these letter X themed learning activity worksheet pages that you can download and print out to be able to add to current school lesson plans for going through the letters of the alphabet with your students in preschool this year.
These are great worksheet pages to have for adding to any current curriculum you may already be using whether you're teaching your own kids from the comfort and privacy of your own home, or if you're in charge of a larger classroom full of students who are all learning together in a school somewhere. The pages are perfect for all types of occasions no matter when and where you are.
Enjoy using these easy to download and free to print letter X themed worksheet pages to discus the letter X, what words start with the letter, and what letter the sound makes to help your students become increasingly more familiar with this letter of the alphabet.
Have fun coloring, tracing, and studying the letter X with these super fun and free to print letter X learning activity worksheet pages for kids.
Check out these links below for more free printable letter learning pages.
Find more FREE Homeschool Printables & Worksheets on our Pinterest boards!
The following two tabs change content below.
Latest posts by Isa Fernandez (see all)