These letter H is for hippopotamus pages are going to be a great add on to your current study lesson plans for you and your students this year in preschool, pre-k, and kindergarten.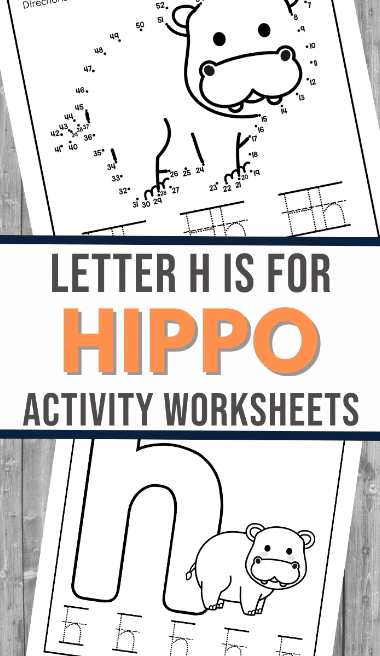 Kids are going to absolutely love having so much fun with these free printable letter H is for hippopotamus worksheet pages for learning time in school.
Easily figure out how to download and print out these free letter H is for hippopotamus learning activity worksheet pages to have and add them to your kid's current study lesson plans in school this year.
Whether you are choosing to teach your kids one-on-one from while being in the comfort of your own home, or maybe you're in charge of a whole classroom full of students who are all learning at the same time together in school, these pages are excellent use for every occasion.
Gather together all of your kid's favorite colored crayons, markers, colored pencils, and whatever else that you may have for using to color and decorate these awesome, fun, and free printable letter H hippopotamus pages.
Making sure that your kids are having fun while they're learning is important for their growth because kids are often more likely to remember things that they've had fun learning as opposed to when they're bored learning and their minds wonder so they don't comprehend what they've learned for long.
Check out these pages below for more free printable letter learning pages.
The following two tabs change content below.
Latest posts by Isa Fernandez (see all)