Have fun using these free to print letter A mini coloring pages that you can use to make into a whole coloring book for your kids to learn with.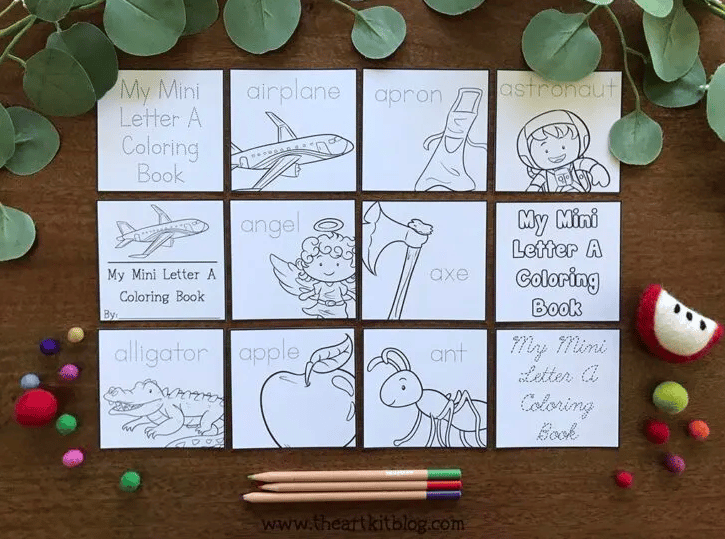 This is fantastic practice and/or review for going over the letters of the alphabet. These pages are totally free to print and very easy to use with little to no mess or prep required.
Easily download and print out these free mini letter A coloring pages and together with your kids you can make a fun little mini coloring book full of things that all start with the letter A.
While your kids are getting to have so much fun coloring these free printable coloring pages, they're also becoming more familiar with and recognizing the things in the pictures all begin with the letter A sound.
Every picture has the word of what it is spelled out for your kids to practice trying to read or tracing. If they can sound out the words they will soon start to begin realizing how they all begin with the same or a similar sound since they are all spelled with the letter A first.
These pages are super helpful and easy to use at home with your kids or in a classroom at school.
Check out these links below for more free printable letter learning activities.
The following two tabs change content below.
Latest posts by Isa Fernandez (see all)