Enjoy this totally awesome, fun, and free printable flower themed activity worksheet set that students of multiple ages will be able to like doing.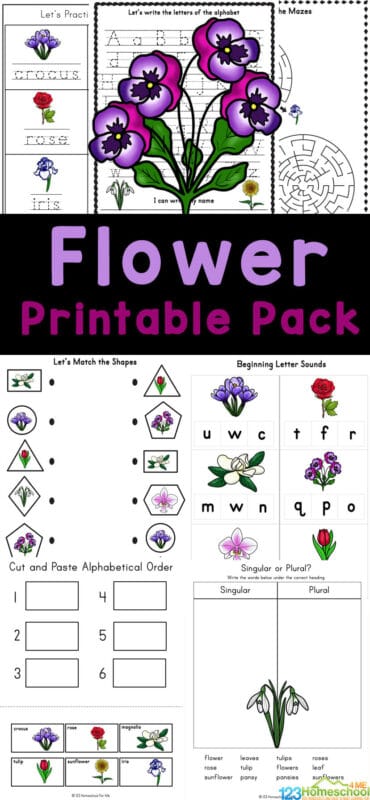 This is the perfect free printable set of learning activity worksheets that you can download to add to your current study lesson plans just for your students to use as extra learning practice or for review purposes.
You can use these pretty flower themed learning activity worksheets for helping teach students of multiple ages and grades together. This makes it an excellent activity for teaching siblings together or a co-op class full of students with multiple ages.
Easily download and print this flower themed learning activity worksheet set for teaching your students from being in the comfort of your own home, or to use for teaching a classroom full of kids who are learning together at the same time.
Be sure to give your children something that they can look forward to using because with this flower themed free printable learning activity they are having fun while learning at the same time.
Match shapes, practice sounding out letters, solve mazes and more with this excellent fun and free printable flower themed learning activity worksheet set.
Check out these links below for more free printable activity worksheets for kids.
The following two tabs change content below.
Latest posts by Isa Fernandez (see all)