Check out this really cool label a scarecrow worksheet for kids to learn about these interest decoration just in time for the holidays and boost the fall season spirit with your students.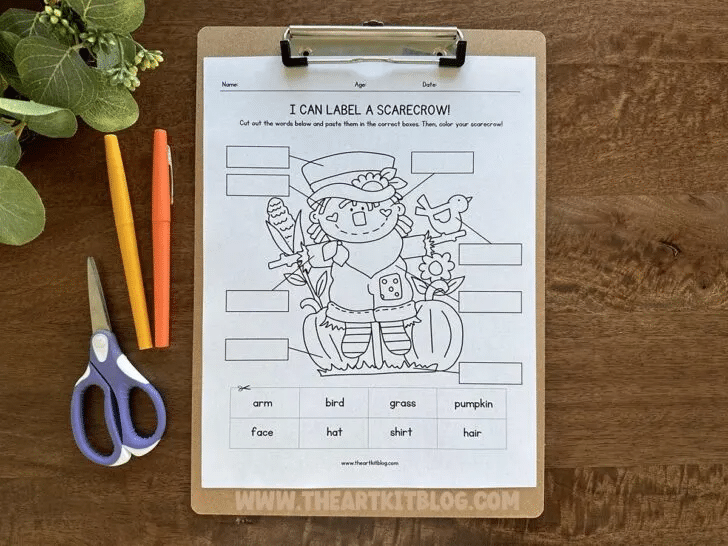 Take a look at this awesome label a scarecrow worksheet perfect for younger students learn about the scarecrow and all its different parts. This is a fun activity for kids to get into the fall season spirit with their friends in the classroom.
This label a scarecrow worksheet comes with a scarecrow in the center of the page surrounded by boxes for kids to write in the different parts using the words on the bottom of the page. They can then color in the scarecrow and bird once they complete the activity.
This label a scarecrow worksheet will get kids reading different words, writing them, and using their hand eye coordination all at the same time with this one awesome activity. Using these skills together this way is a great way to practice their skills without them realizing it.
You can download this label a scarecrow worksheet using the link down below. They print in black and white which makes them perfect for printing costs. Kids will enjoy getting ready for the fall season completing this fun activity.
Check out these other labeling activities below.
Find more FREE Homeschool Printables & Worksheets on our Pinterest boards!
The following two tabs change content below.
Latest posts by Isa Fernandez (see all)