Enjoy making learning easy and fun with these wonderful free printable koala themed life cycle pages that you can add to be apart of your current study lesson plans in school this year.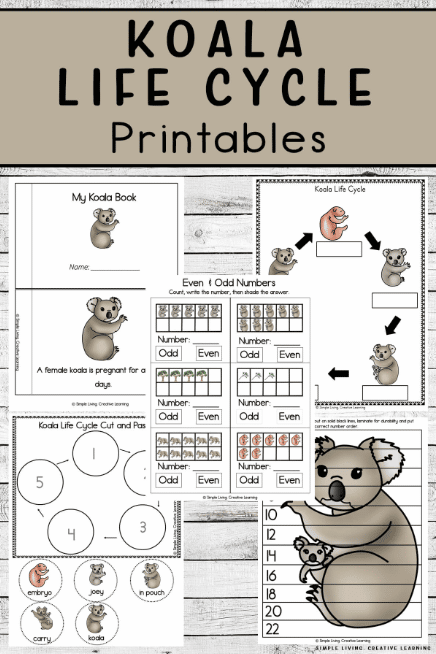 These are excellent and easy free printable koala themed life cycle learning activity pages that you can give to your students of multiple ages to be able to study either from being in the comfort of your own home, or you're using in a classroom setting full of a bunch of kids who are all learning at the same time.
Whether you teach your kids from home or send them to school to learn, you can enjoy download and printing out these cute and cool koala life cycle themed learning activity pages to give to your kids for fun learning time.
The fact that kids of multiple ages and grades can benefit from these pages means that you can give them to all your kids if you have more than one despite any age gaps and they can have fun and enjoy sharing and learning together.
This is a great printable pack of life cycle worksheets to be able to add to be apart of your current study lessons in school this year for learning all about different kinds of animals.
Check out these links below for more free printable life cycle pages.
The following two tabs change content below.
Latest posts by Isa Fernandez (see all)