Enjoy having fun while learning at the same time with this wonderful free printable flower life cycle flap book learning activity.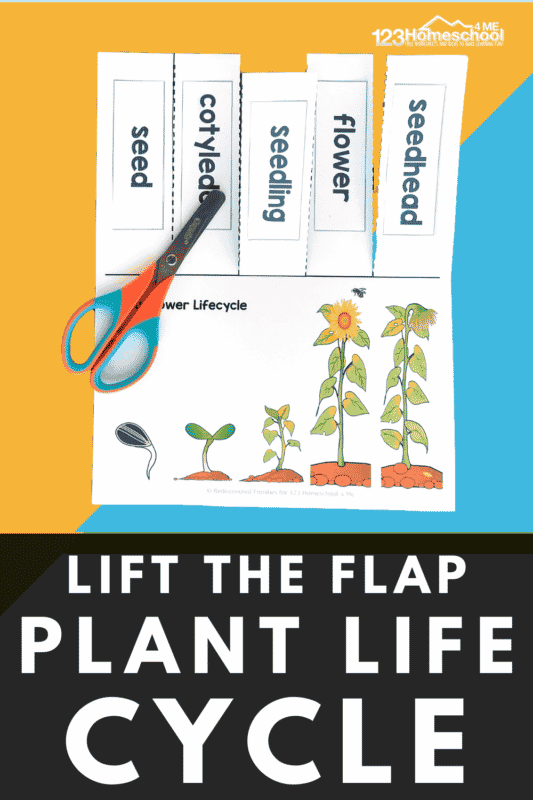 This fun and free printable plant life cycle flip book learning activity is excellent for teaching your children more about the life cycle of plants whether you are learning for fun or adding this to be apart of your current study lesson plans at home or in class.
This free printable plant life cycle activity is perfect for kids in elementary grades and younger too! Students of multiple ages are able to enjoy together which makes it the perfect learning activity for siblings to be able to do together.
Learn all about the plant growth cycle from seed, cotyledon, seedling, flower, to seed head. Teaching your kids about plant life cycles helps them grow more of an appreciation for plants and other things in nature outside.
A fun idea is to do this learning activity at home and then take the finished printable flap book to a park and observe different stages of plants that you can find outside in nature.
In addition to learning a lot more about plants, this free printable flap book style learning activity is also great for your kids to be able to practice their cutting and pasting skills which helps build strong hand coordination skills.
Check out these links below for more free printable life cycle worksheets.
The following two tabs change content below.
Latest posts by Isa Fernandez (see all)