Enjoy using these easy to download and free to print firefighter themed easy reader pages that you can turn into a mini book for your kids to practice reading and letter sound recognition.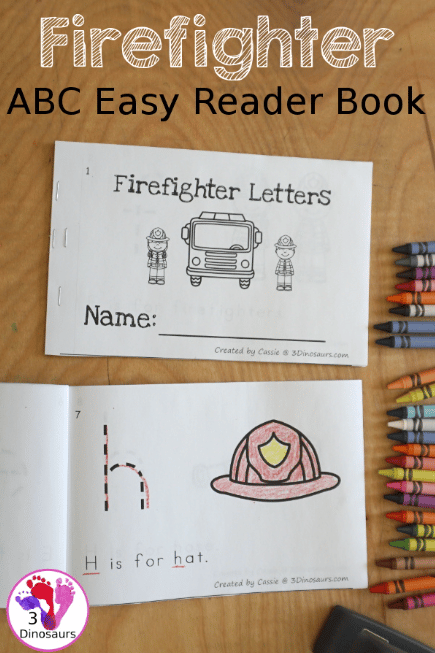 This wonderful free printable learning to read activity is sure to keep your kids busy, entertained, and occupied all while learning at the same time whether they're learning from while being in the comfort of their own home, or they're one of many kids in a classroom setting.
The great thing is the front of the mini firefighter themed easer reader book you can make out of these pages includes a spot for kids to practice writing their name on it so if you are using this activity in a classroom full of multiple kids they will get to all tell theirs apart from other ones.
Get all of the best colored crayons, markers, colored pencils, and whatever else that you have and like to use for coloring and decorating out for these free to print firefighter themed easy reader pages.
These pages are excellent for teaching your kids letter and color recognition as well as what letters sound like and how words are spelled and articulated.
Check out these links below for more free printable reading pages.
The following two tabs change content below.
Latest posts by Isa Fernandez (see all)