Practice good writing habits with these helpful free journaling prompts for the whole month of January.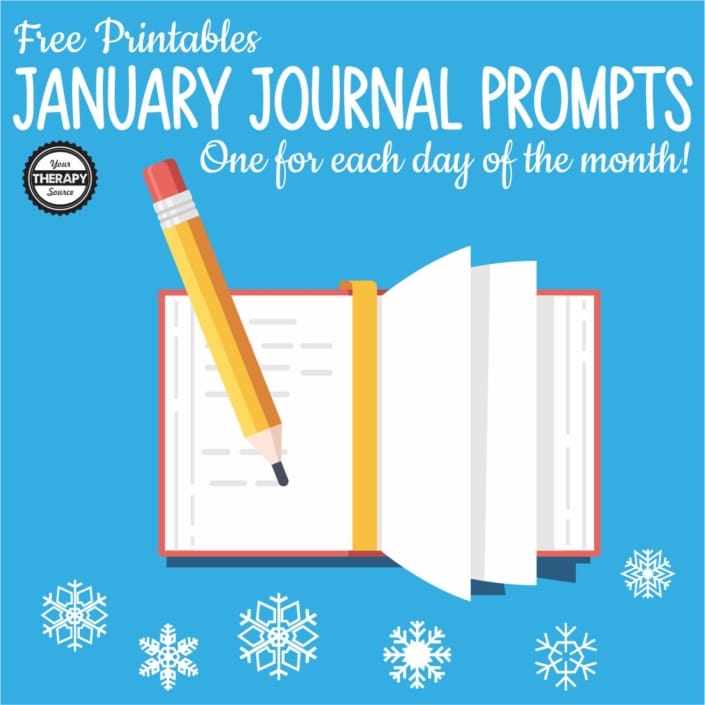 A good New Year's resolution to have is to get into the habit of writing more often. Writing is great practice for our kids who are learning new topics and learning how to process and deal with their emotions and feelings.
Writing is a wonderful creative outlet, serves multiple purposes, and helps in a lot of many different ways. For some of us, writing isn't something that comes naturally, or we don't write as often as we think we should.
Take a look at all of these journal writing prompts available here that's available and totally easy for the whole family to do together.
Help keep up those good writing habits and New Year's resolutions with these awesome free creative journal writing prompts given for each day in the whole month of January.
This idea is also great for working on, improving, and practicing children's penmanship. Writing nice and neat is not something that is easy for everyone. Not everyone had nice and clear to read handwriting. In today's day and age with most things moving to being electronic, a lot of kids are growing up without having to write as much. Don't let your children fall behind with the times, help encourage them to keep writing.
Check out these links below for more free writing ideas.
The following two tabs change content below.
Latest posts by Isa Fernandez (see all)