Check out these fun and free to print words ending in -ip learning activity worksheet pages for kids to use for practicing how to read and write easy beginner words.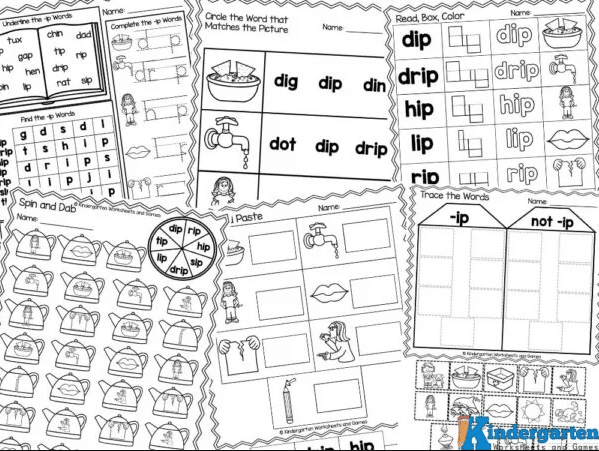 You'll find included with this super fun and free to print pack of words ending in -ip themed worksheet pages a total of fifteen different pages with tons of multiple learning activities to make teaching your students easier by keeping them engaged and having fun while learning at the same time.
Kids will have so much fun with tracing word practice, cut and paste activities, writing and unscrambling words, finding and coloring words, and so much more included with this fun and free to print pack of worksheet pages.
All of the pages print out in black and white which is great for saving you more money on printing costs, as well as giving your students the opportunity to have fun coloring and decorating the worksheets after they're all finished solving the problems.
You'll find these pages are absolutely perfect for your students in pre-k and kindergarten in school this year whether you're choosing to teach them from the comfort of your own home, or if you're in charge of a larger classroom full of students who are all learning at the same time.
Check out these links below for more free printable reading learning activities.
The following two tabs change content below.
Latest posts by Isa Fernandez (see all)