These super fun and cute ice cream cone themed vowel worksheets are the perfect fun learning activity for your kids to be able to use for extra review purposes this summer.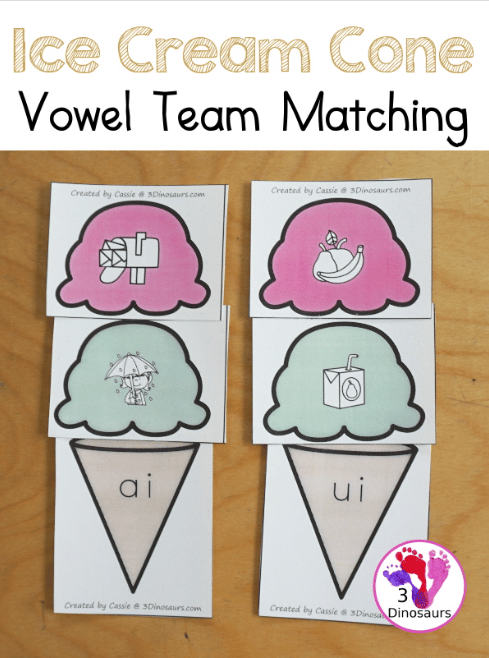 Make learning so much fun that your students won't even feel like they're doing real school work. Simple helpful free printable learning activities like this are great to be able to use during the summer time for easy homework fun so that way it's not super hard for your kids when they have to go back to school in the fall.
This free printable ice cream cone themed vowel worksheets work perfectly for your students no matter what their age or grade is so long as they are ready to learn about vowels.
You can easily download and print out this free ice cream cone themed vowel worksheet set and add it to your current study lesson plans for teaching your students proper spelling and grammar.
Whether you are using these free printable ice cream cone themed vowel worksheets for extra learning practice or just for fun, it works perfectly to use wherever you want to be able to do it. These free printable worksheets are perfect for teaching your kids from while being in the comfort of your own home, or to use for teaching a classroom full of students.
Check out these links below for more free printable grammar worksheets.
CLICK HERE for hundreds of free homeschool printables
Be sure to follow the Free Homeschool Printables and Worksheets board on Pinterest!
The following two tabs change content below.
Latest posts by Isa Fernandez (see all)