Help teach the different vowels to your students with these helpful free printable flash cards that you can use for your studies at home or in class.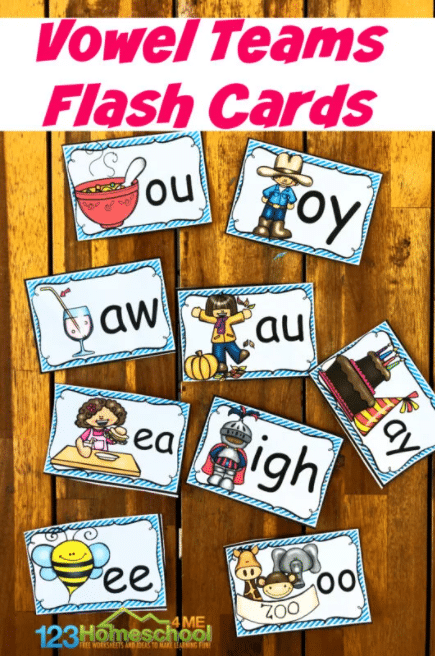 Learn the different vowels and vowel syllable types with these free printable flash cards that are handy to use. You can add them to your current lesson plans for teaching at home, and they worm perfectly in a classroom full of children too.
This is the perfect printable activity for your students that might be in kindergarten and first grade to learn, know, and study the different vowels and which words use what vowels to spell.
Flash cards are a great way to help teach your kids new things, and they come in hand to use for quick references and for review purposes.
It's best recommended to laminate the flash cards after printing them out, if that is at all a possibility for you to do at home or in class, just so that the flash cards last longer and better for the kids to keep reusing.
These helpful free printable vowel flash cards for kids are great and have fun illustrated pictures to help the kids read, learn, and remember the new words.
Check out these links below for more free printable flash cards for kids.
CLICK HERE for hundreds of free homeschool printables
Be sure to follow the Free Homeschool Printables and Worksheets board on Pinterest!
The following two tabs change content below.
Latest posts by Isa Fernandez (see all)