Get ready for the Easter holiday with this fun I-Spy challenge for your kids to enjoy.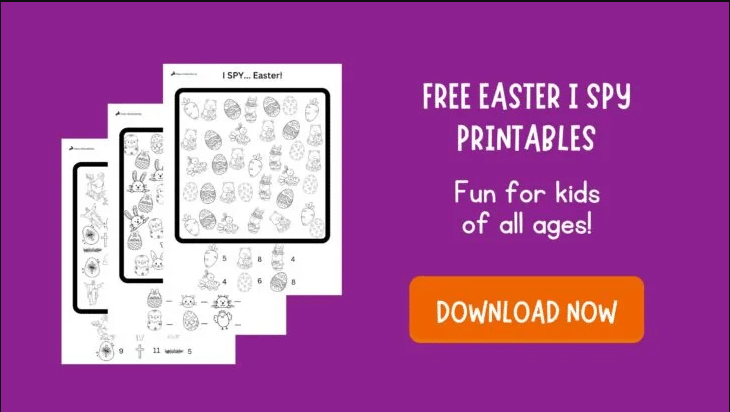 This fun printable page come with an I-Spy challenge for kids to enjoy that is themed around the Easter holiday. Kids love learning in visual ways. An I-Spy challenge is a great way for them to build, thematic thinking skills, visual identification, and for them to have a ton of fun.
This activity is a great addition to any lesson plan introducing Easter in the classroom or right at home. This printable come will a several different pages and these pages come with different levels of difficulty to them for those who want a challenge.
The first starts off easy and if kids would like more of a challenge, there are two other difficulties for them to try and find more items. With just a printer, you could have these I-Spy challenges ready for your kids to have fun looking for different Easter items.
You can implement this fun game into your lesson plans and when kids are done, they can count up their scores to help them with counting, and they can also color in the items on the page for even more fun.
Use these link for more Easter related printables.
The following two tabs change content below.
Latest posts by Isa Fernandez (see all)