Make learning easy and fun with the help of these great free to print human anatomy themed worksheets to add to your current science study lesson plans to make school easier for both the teacher and student involved.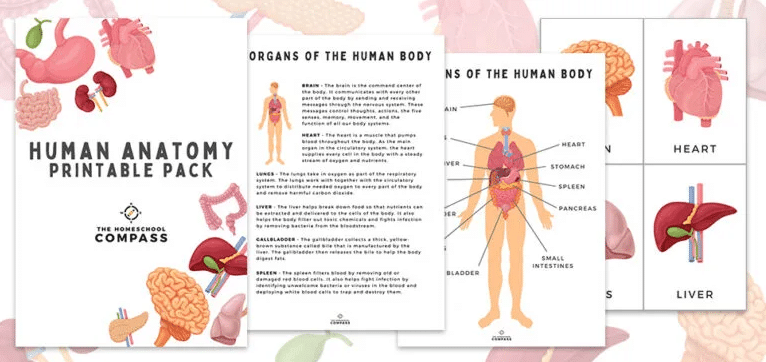 With this easy to use and helpful pack of free to print human anatomy worksheets you can go over the major organs of the body, the skeletal, muscular, respiratory, circulatory, digestive, and nervous systems. These worksheets are great to use as extra practice and review purposes in science class this year.
There are super helpful and easy to understand illustrations and reading portions to help teach your students to learn and better understand human anatomy and how our bodies are like working machines. These worksheets are perfect for students in elementary grades.
Whether you're homeschooling your kids or if you're a teacher at school with a classroom full of students, you can take advantage of these fun and free to print super helpful and easy to teach and understand human anatomy themed worksheet pages for that little extra help for your students who need a little more time learning the subject.
With these human anatomy worksheets being easy to download and free to print there's absolutely no reason at all to not take full advantage and print them out to add to current science study lesson plans in school this year.
Check out these links below for more free printable science pages.
The following two tabs change content below.
Latest posts by Isa Fernandez (see all)