Learn how to correctly and properly write a paragraph the right way with this helpful free printable that you can add to your current study lesson plans at home or in school.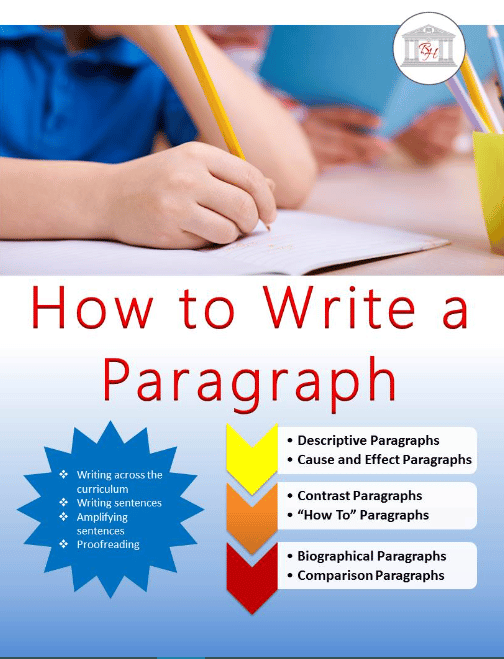 With this helpful free printable ebook you will learn how to write six different types of paragraphs. This will be helpful for your students in elementary through high school grades to be able to use to learn how to write paragraphs the correct way for their writing prompts, essays, and research papers.
Learning how to write paragraphs the right way is an important skill that your kids will continuously use during school and even as an adult in their working lives and in other areas.
Writing is a skill that doesn't always seem to come easy for every student and that's okay! That is when helpful free printable learning activities like this come in handy.
Easily download and print your free ebook for learning how to write a paragraph the right way and you can add it to your current study lesson plans for writing for teaching your kids from the comfort of your own home, or to use in a classroom full of kids who are learning together.
Check out these links below for more free printable writing activities.
CLICK HERE for hundreds of free homeschool printables
Be sure to follow the Free Homeschool Printables and Worksheets board on Pinterest!
The following two tabs change content below.
Latest posts by Isa Fernandez (see all)