Homeschoolers are in such a unique situation when it comes to keeping the house clean:
We live in our homes each day (and I mean live in our homes), so they become dirty and untidy very quickly.
But even though we're home most days, we don't have time to clean thoroughly because we're so busy learning together.
It can be a very hard balance!
Grab a cup of coffee and settle in as you find some new inspiration and fresh ideas on keeping your house clean while homeschooling!
Do you have suggestions on keeping a clean house while educating your children?  Make sure you leave a comment!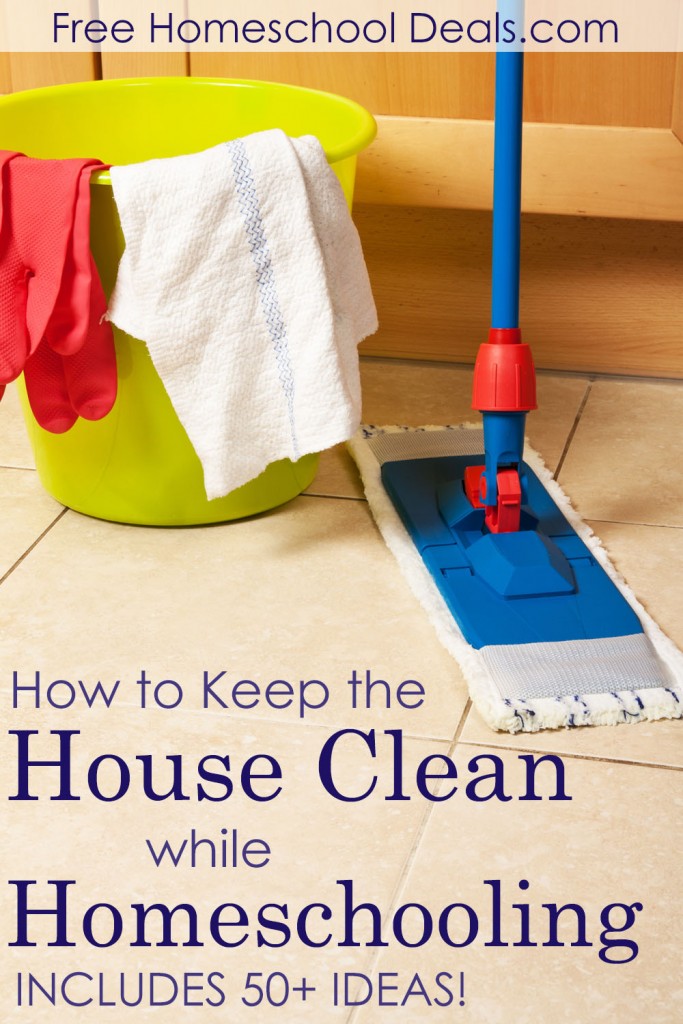 Tips and Ideas for Homeschooling and Keeping the House Clean
Here are 7 various methods to use for keeping the house clean.
There are several nuggets at the bottom of this post on managing daily household chores and homeschooling.
Find practical, reasonable advice in establishing a cleaning routine for your home.  Hint: One size does NOT fit all.
Kristi shares a look at her weekly cleaning routine that includes how her children help.  This is a great routine to take a look at if you're just getting started with establishing a rhythm and routine for your home.
Don't know where to get started?  Follow this one simple tip to get busy cleaning.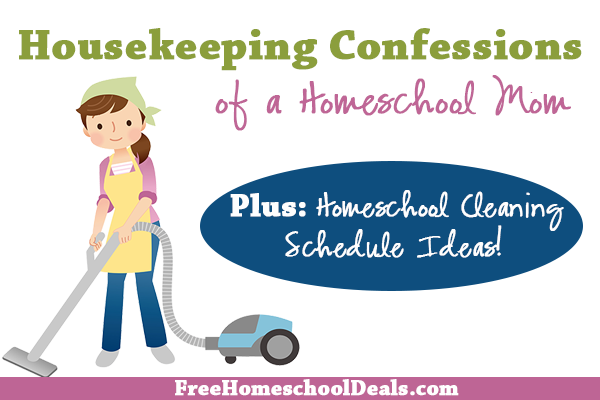 Read quotes from other homeschool moms about how they keep their houses clean.
Here are 5 practical tips for helping homeschoolers keep up with the housework.
Not sure what needs to be done each day to keep your home clean?  Here is a super simple cleaning routine to give you ideas.
Make sure you find time to read this: Housekeeping Confessions of a Homeschool Mom.
If you're in a few weeks (or months!) of survival mode, this Survival Mode Cleaning List is for you.
Not having enough time in the day to keep a clean house can be horribly frustrating.  Here's some fresh encouragement for the homemaker who never has enough time.
Browse through tools that will increase your homemaking productivity.
Find out how this mom juggles homeschooling and housekeeping while being a single mom.
Does chaos reign supreme at your house?  Here's how to get things in order when chaos reigns.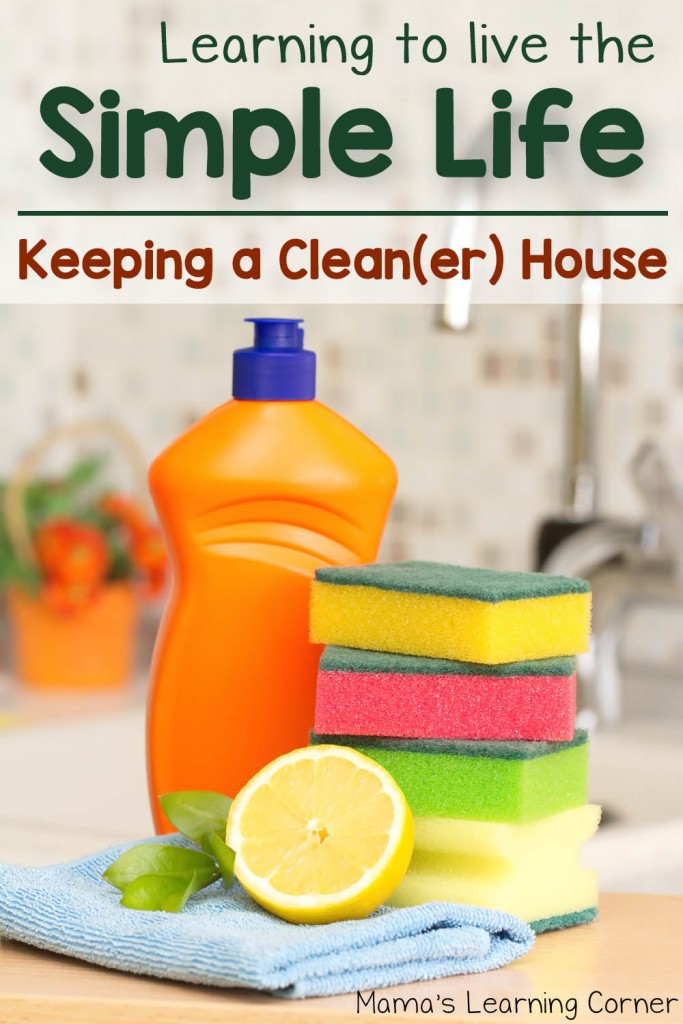 Here's another way to get things in order when you're overwhelmed with housework.
This is a must read: Tips and Tricks for Keeping the House Clean with Small Children.
Browse through these tips to decrease the messiness in your home.
Feeling down about your home and not really sure why it's so important to clean?  Stop what you're doing and read this post next: 5 Good Reasons Why Cleaning Actually Matters.
Kris is a wise, experienced homeschooling mama.  Read what she says about balancing homeschooling and housework.  You will be blessed.
You can survive the juggling act of homeschool and housework.  Great tips!
Implement a Home Blessing Day to stay on top of the house.  This post also includes a free printable.
Practical advice for keeping a tidy home while homeschooling.
Here are 5 essential chores that will prevent chaos in your home.
Find time to clean in the random moments throughout your homeschool day.
There are several gems in this post on homeschooling and household management.
Live a more simple life by keeping a clean(er) home while you homeschool.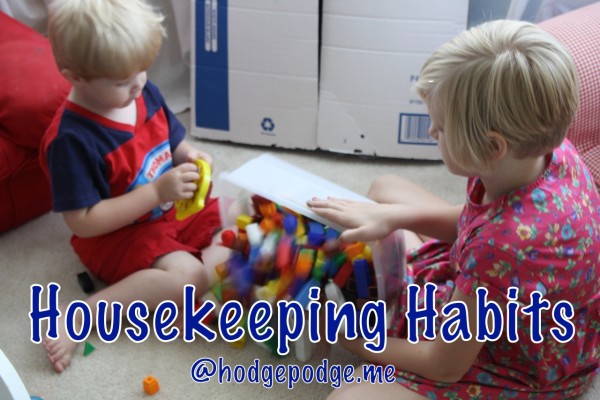 Have a mountain of laundry?  Here are 10 steps to getting your laundry pile under control.
If you need a bit of hand-holding with exactly what you should do in each room, download this big set of cleaning checklists.
Listen to this podcast and learn how to get rid of those hot spots that hold clutter.
If your house is covered with clutter, have no fear.  You can get it from chaos to tidy in 15 minutes!
Read through 5 tips for keeping up with housework when you're a homeschooler.
This homeschool mom has 5 tasks that must happen for her home to run well.  What are your top 5 tasks?
See how this mom uses lists to balance homeschool and housework.  Then download a free set of printables for your own home!
Browse through this list of housekeeping habits and choose 1 to work on this week.
Take one day of the week to bless your home!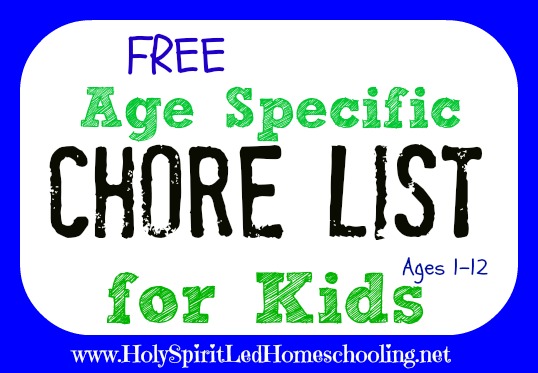 Home Economics – Teaching Kids to Clean
Teaching our children to clean is home economics, right?  We call this Life School at our house.
Here are some ideas for teaching your children to help keep the house clean!
Not sure if it's important to make the effort to teach your children to clean? Then you'll need to read Why and How We Should Teach Kids to Do Chores.
Ideas for training young children in chores.  Hint: Start early!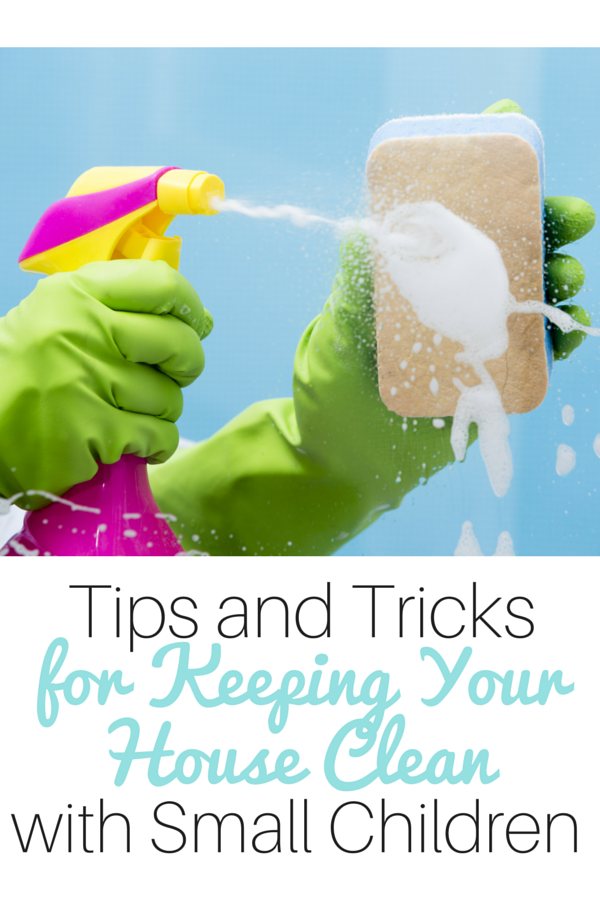 Find 7 ways to include your children in household chores.
At which stage are your kiddos in the 4 stages of teaching kids to clean?
If you're unsure of what tasks to assign your kiddos, take a look at this housecleaning chore list for kids.
This is a step-by-step guide to teaching your kids how to clean.
Find out if dividing kids' chores into zones would be a good fit for your family.
Download a printable age-appropriate chore chart for kids.
Find lots and lots of ideas for kids chores!
Browse more ideas for kids chores with this printable.
Setting up a chore system with your kids?  Here are a few tips to make it effective.
Here are a few practical strategies for teaching kids to clean up.
Take a look at 5 tips for teaching kids to keep their rooms clean.
How to get your kids to do their chores well.  Interesting!
Fun and practical ways to encourage your toddlers (yes, toddlers!) to clean.
How to end the complaining over chores, once and for all!
What are your best tips for keeping the house clean while homeschooling?  Leave your ideas in the comments!
The following two tabs change content below.
We are here to help families afford the homeschool life by providing the BEST homeschool freebies, deals, resources we can find & encouragement as we walk this journey together!
Latest posts by Free Homeschool Deals (see all)