Anatomy and science in general can be a tough subject to teach, and even harder to teach to young children! But, there are so many resources out there that can help you learn how to introduce anatomy to your preschoolers and kindergartners.
We've got a great Understanding the Human Body Unit Study for you to start with! It's chock full of wonderful resources, and you can branch off into unique and fun learning experiences with each of the included activities.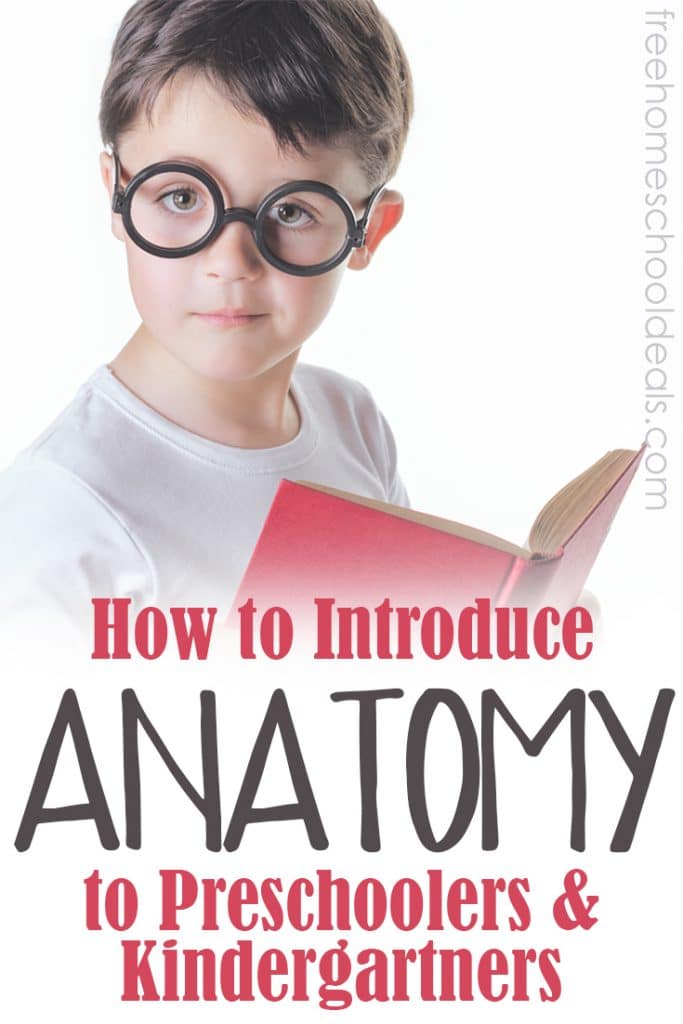 Tips for teaching anatomy to young learners
Start simple and make it fun! Since it's a complex subject for younger children, you'll need to ease into it. Use fun and colorful resources such as matching cards, coloring pages, and games! And what makes it fun is that it relates to them! They get to learn all about themselves in these activities, and they will enjoy doing it!
How to Use this Unit Study
Check out our Understanding the Human Body Unit Study created just for you! It is a 53-page resource filled with learning activities, games, writing work, and more! You will be able to create an entire unit on the human body with just this study. If you're not quite sure how to get started, then check out our tips below.
Here's how:
Warm-up:
In my own classroom, I like to start with 'What do we already know?' Get your child to tell you all they know about the body. What are the different parts? What do these parts do? etc.
You could even use this as a physical movement activity (think head, shoulders, knees, and toes song). Play one of the scavenger games in the unit study (we have both the human body and five senses).
They can start to think about all the parts of their body and what each of them does! It's a great way to warm-up and easily introduce the topic.
External anatomy
Then, start out with external anatomy in the study. That's easier, and your child will already know most of the things! Use the external labeling poster to introduce different parts and get them to begin writing a little.
Internal Anatomy
Move into the internal anatomy, but start with visuals. There are organ images and labeling posters for you to use.
Extend the activity by having your child draw some of the organs on their own!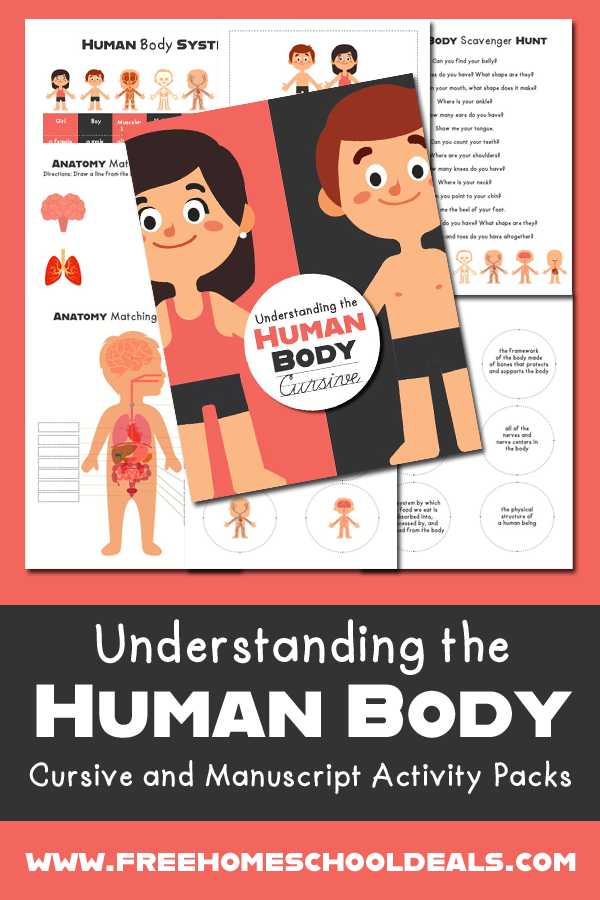 Matching and Labeling
Once your child can identify organs and other body parts, start moving to the matching games. They or you can cut out the sheets to create matching work. You could play memory or have all the cards face up to play.
Then, keep building. Once they can match images and words, then they can start learning more about each part and what it does. There are more in-depth matching and labeling activities in the packet.
Cross-curricular and Ending Assessment
After that, get writing! Use cross-curricular instruction and get your child to start writing out names of body parts. There are lines for writing as well as words to trace and questions to answer!
There is also a counting fingers page where your child will draw their hand and label the number of fingers they have. A good way to add a little math into the activities. You can also include math by having your child count the number of each of their body parts.
Finish off the unit with one of the many games you can choose from in this study. There is also a book your child can create as a 'final project'. There are so many activities in this pack, you can make your choices of how to separate it throughout the unit.
If you'd like to see how your child completes the final activity, then use it as an assessment to see how your unit fared. If they struggled, then you can delve back in, choosing from the many activities in the pack. But, if they did well, then you can deepen their learning by engaging them in even higher-level activities.
More…
Although this unit study is a full resource for a great human body unit, perhaps you're looking to lengthen and extend your studies. Find great resources here from cards to crafts to worksheets and more!
The activities and resources below are suitable for younger learners and can help inspire you with even more ideas on how to teach anatomy to your child. Enjoy!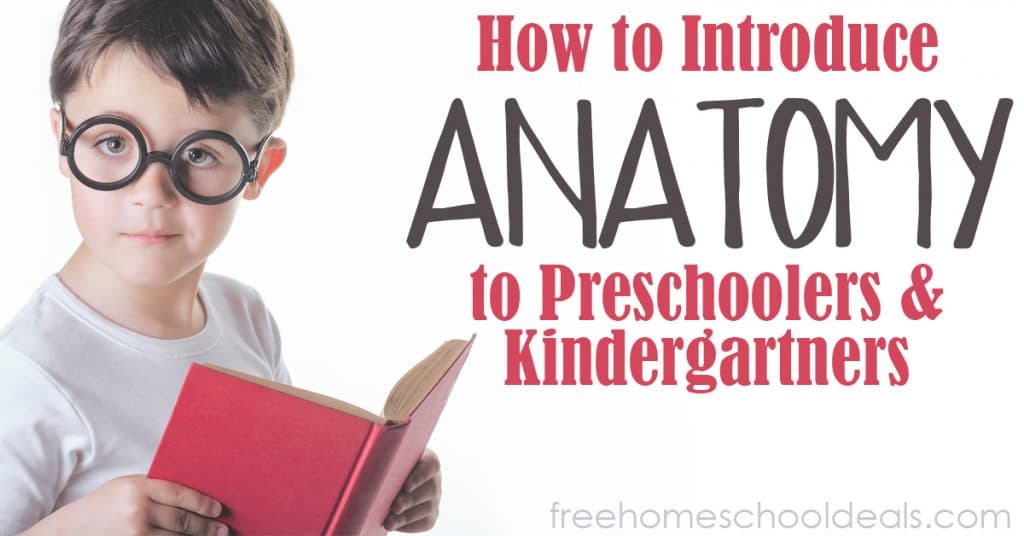 Cards & Crafts
Use hands-on activities such as crafts and cards for fun, stimulating activities to get your child visually introduced to basic anatomy. Take a look at these options for your preschoolers/Kindergartners:
Worksheets & Cross-curricular instruction
Use these extra resources to supplement your unit study and branch out into other skills and subjects! It helps your child to make even better connections if you can add in other subjects or other subjects' skills into your lessons.
Lesson Plans
For another great go-to resource, head to Meet Penny for a list of excellent lesson plans on anatomy! Depending on your child's ability level, you can pick and choose which resources will work best for you! These are wonderfully crafted lessons along with creative activities your child will love! Check them out here!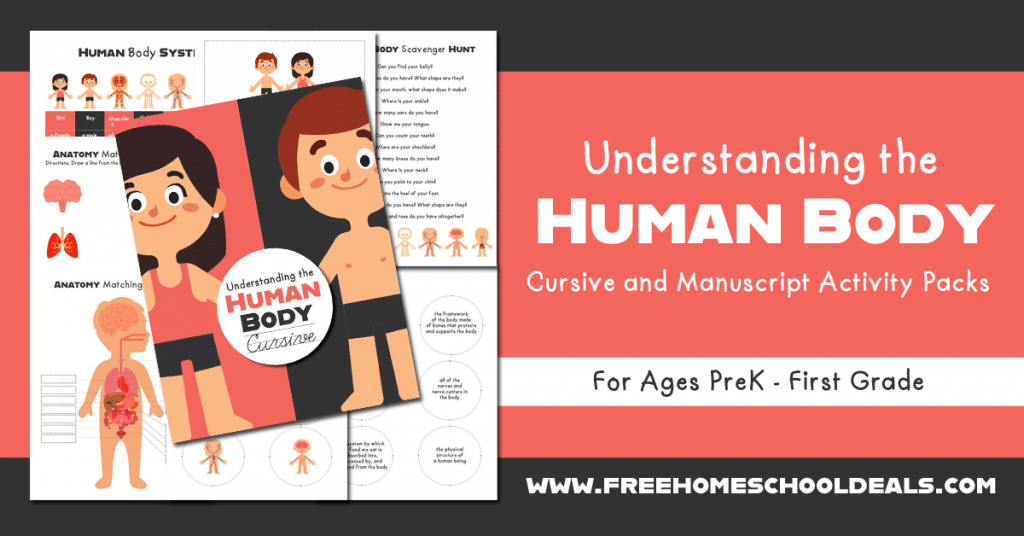 The following two tabs change content below.
We are here to help families afford the homeschool life by providing the BEST homeschool freebies, deals, resources we can find & encouragement as we walk this journey together!
Latest posts by Free Homeschool Deals (see all)