Welcome to the all new 'How to Homeschool for FREE and Frugal' Series here at Free Homeschool Deals!
You know that we work hard to help you homeschool inexpensively here at FHD, and this series will add even MORE resources for you and your children!
Every week or two (or three!) you'll find a new resource list showing you a plethora of resources to use in homeschooling a specific subject area.  You'll find everything from elementary math to language arts to science and more!
To kick off the How to Homeschool Free and Frugal Series, we're talking history.
Find complete history curricula, unit studies galore, and a multitude of worksheets and printables.
These history resources are organized by category, and within each category, they're organized by date from Ancient Civilizations to Modern Times.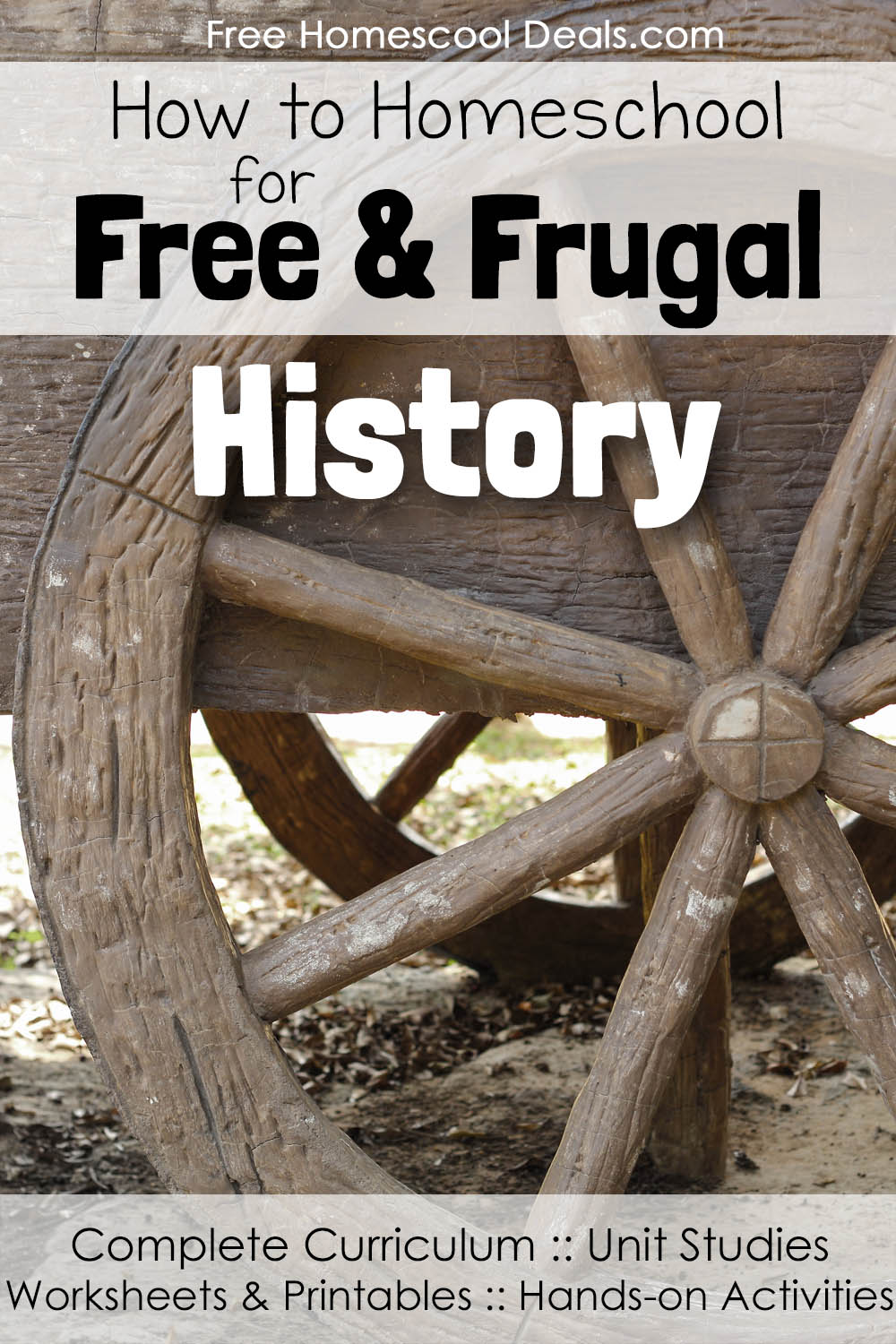 Comprehensive Free History Curriculum
Guest Hollow – Free American History curriculum written for grades 2 through 6; uses a literature approach and contains worksheets, printables, links, and other resources
Mosaic from Bringing Up Learners – a free world history program for k-12; includes literature, geography, history, and more
Teaching History – Resources for K-12 history teachers (and homeschoolers!) with free activities for each grade level
Easy Peasy All-in-One Homeschool – offers several year-long history courses for K-8th graders including: Ancient Civilizations, Early American History, Geography and Cultures, and Modern Times
U READ THRU History – An enormous resource for K-8th Grade learners; includes in-depth resources from Ancient Mesopotamia/Egypt to Post-Civil War Era (so far)
Free Homeschool Lessons: History – Find a comprehensive step-by-step guide for teaching history to your homeschoolers. Includes library and online resources covering Ancient, American, and Modern History as well as World History
World History for Us All – complete world history curriculum for middle and high school students
Free and Frugal History Unit Studies & Resources
Ancient History Unit Study – printables for ages 6-9
King Tut Ancient Egypt Mini Unit – books, learning ideas, and free printables
Ancient India Resources – religious study, printables, and more
Viking Unit Study Resources – many hands-on ideas and few printable resources
Viking Unit Study – several ideas for studying Vikings, including making a long boat
Medieval Unit Study Resources – hands-on ideas for learning; download a literature-based lap book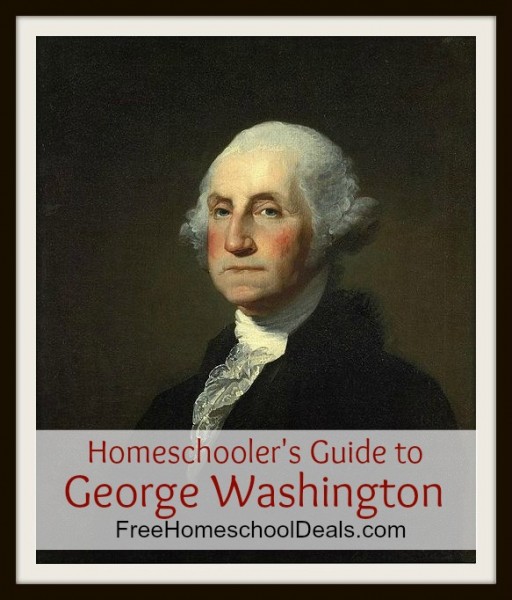 Middle Ages Unit Studies – find unit study ideas for your elementary or middle school children
Plains Indians Unit Study – lapbook, songs, food suggestions, and links to learn more
Native Americans: Plains Tribes – includes unit study ideas and a free lapbook to download
Native American Unit Study – book suggestions, hands-on activities; includes variety of tribes
Jamestown Unit Study – for 4th-8th graders; grammar, vocabulary, history, timeline, and more
Discover the 13 Colonies – includes notebooking pages, resources lists, and more
George Washington Unit Study Resources – books, printables, interactive sites, and more
Boston Tea Party – 20 resources for studying the Boston Tea Party
Paul Revere Unit Study Resources – complete with 'Things to Observe' sections for various grade levels
Westward Expansion Unit Study – literature and project-based ideas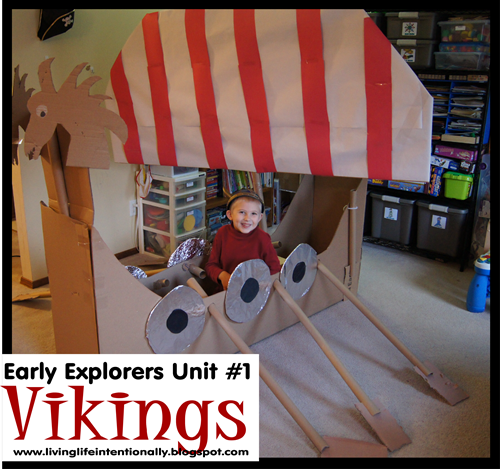 The Alamo – book suggestions and hands-on activities
Slavery and Civil War Unit Study – book suggestions, field trip ideas, and hands-on activities
Civil War Curriculum – find lesson plans for elementary, middle, and high school students
War Between the States Unit Study – historical information, songs, resources, and lapbook
The Erie Canal Unit Study – includes free printables, video, books, and more
WWII Homeschool Resources – Big list of free WWII resources for a variety of ages
WWII Unit Study Resources – LOTS of resources geared towards middle schoolers
Segregation and Civil Rights Unit Study – book suggestions, video ideas, and printables
Martin Luther King, Jr. Resource List – enormous list of printables, books, videos, and more to study MLK
US Presidents Unit Study Resources – book suggestions, websites to use, and more
US Presidents Unit Study – takes only 2 weeks! includes books, projects, and more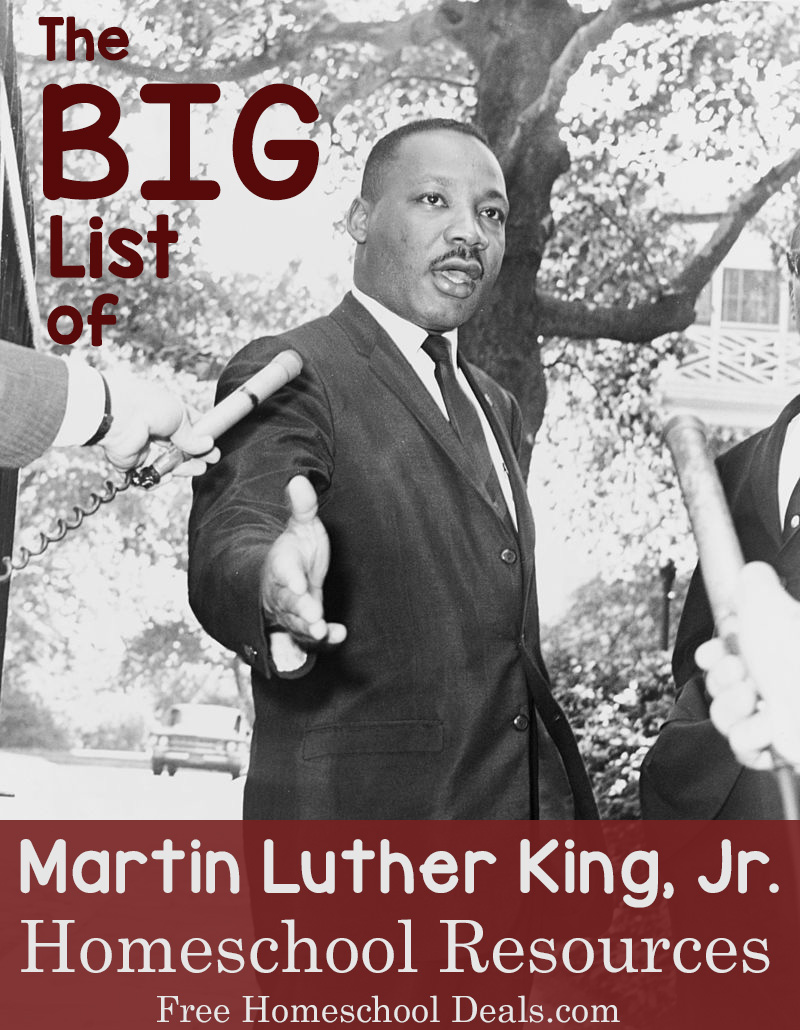 Free and Frugal History Worksheets and Printables
Ancient Civilizations Lapbooks – includes Mesopotamia, Egypt, Rome, and Greece
Ancient Civilizations Coloring Pages – 20 pages including Native Americans, Egypt, Rome, Greece, and more; style is more suited for elementary age students (not preschool)
Ancient Egypt Definition Cards – vocabulary cards with pictures
Free Ancient Greece History Printables – notebooking pages, puzzles, word searches, and more
Free Julius Caesar Printables – fact sheet, fill in the blank, and more
Roman History Printable Resources – find worksheets, coloring pages, puzzles, and more
Renaissance Lapbook – covers 1300 to 1600
List of Free Printable Early American History Resources – crosswords, paper dolls, worksheets, and more
Colonial Trades Coloring Book – free coloring book highlighting colonial jobs such as cooper, town crier, and ship builder
George Washington Worksheets – free worksheets including several unit study resources
Constitution and Bill of Rights Notebooking Pages – scroll to the bottom and look in the 'History' section
Westward Ho! Lapbook – includes 1803 to 1890
WWI Printables – Links to several WWI notebooking pages and lapbook ideas
Martin Luther King, Jr. Printables and Worksheets – writing prompts, true/false, fill in the blank, and more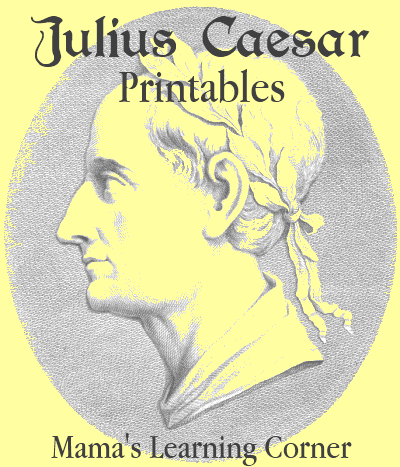 Free and Frugal History Copywork and Notebooking Pages
American Revolution Copywork – includes famous quotes
Leonardo Da Vinci Copywork – post includes an ink blot art lesson as well!
Preamble to the Constitution Copywork – copy it line by line or copy the whole section at once
President Quotes Copywork – quotes mainly from Washington and Lincoln
The 28 Principles of Liberty – available in print or cursive
Washington's Rules of Civility Copywork – includes tracing and copywork
Dr. Martin Luther King, Jr. Quotes Copywork – handwriting practice for grades 1 and 2
Hands-On Activities for History
Hands-on Activities for Ancient Civilizations – list includes other time periods, but a very heavy focus on ancient civilizations – LOTS of ideas to choose from!
Hands-On Activities for Ancient Egypt – includes mummifying an apple and more; scroll to the bottom for links to more projects
Roman History: Hands-on Ideas – several ideas for hands-on history teaching Ancient Rome
Medieval Unit Study Activities – watch the video for hands-on activities
Native American Corn Cooking – make johnnycake and spoon bread, just like the Native Americans!
Design Your Own Colony – step-by-step instructions for your young learners to design their own colonies
15 Hands-On History Ideas for French and Indian War – ideal for middle schoolers
American Revolution Activities – make a silhouette and more
Civil War Cannon Chalk Tutorial – create a civil war cannon using chalk pastels
Civil War Hands-On Activities – recipe ideas, field trip ideas, and more
Teaching the Great Depression: Hands-on Activites – several ideas for a variety of ages through older elementary grades
Hands-on Activities for Modern History – ideas for teaching the Roaring 20's to modern day – fun!
Hands-on Activities for Middle and High School – covers many subjects, so scroll to the middle for the 'History' section
Hands-On History – ideas for teaching any historical time period with hands-on activities
Check out these History Books from Your Library!
This post contains my referral link which helps support the work of this site. Here's my full disclosure policy.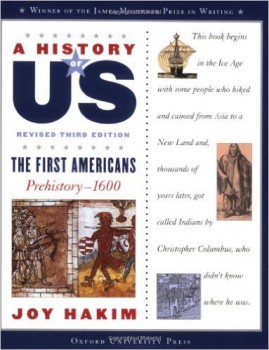 A History of US by Joy Hakim – 11-volume set that covers history from Ancient Times to Modern Day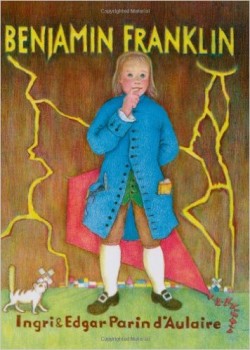 Books by d'Aulaire – The d'Aulaire's have written a large assortment of historical biographies  – George Washington to Leif the Lucky to Greek Myths and more!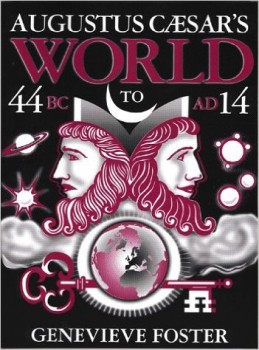 'World' Books by Genevieve Foster – Magnificent books to read through history – includes Caesar, Washington, Lincoln, Columbus, and more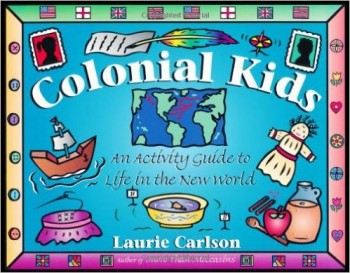 Activity Guides by Laurie Carlson – Learn about history with hands-on activities!  Large series with books about Native Americans, Old Testament Days, Westward Expansion, and more
Miscellaneous History Resources
My Time Line Notebooking Journal – from 4000 BC to present; also includes paintings, quotes, and Bible quotations
Free History Time Line Resource Pages – from 5000 BC to present
Mission US – an interactive way to learn about several different time periods in early America; for older elementary students or middle schoolers
The Oregon Trail by History Globe – interactive maps and informational links
American History Online Free Books – a comprehensive list of free online texts in the public domain (Gutenberg, etc) for learning about American History
Explorer Notebooking Page – Keep a record of each explorer studies; style is perfect for older elementary students
History Summary Sheets – Notebooking-style pages for recording historical events
Digital History – timeline information; tons of historical information that would make good background reading for mom
What are your best resources for teaching history in your homeschool for free or frugal?
→ Don't miss How to Homeschool for Free and Frugal: Math for All Ages!
Here is a growing selection of Free Themed Homeschool Unit Study Resources!
The following two tabs change content below.
We are here to help families afford the homeschool life by providing the BEST homeschool freebies, deals, resources we can find & encouragement as we walk this journey together!
Latest posts by Free Homeschool Deals (see all)