Make multiplication practice easier with the help of this free to print honeycomb themed set of multiplication worksheets to add to your current math study lesson plans.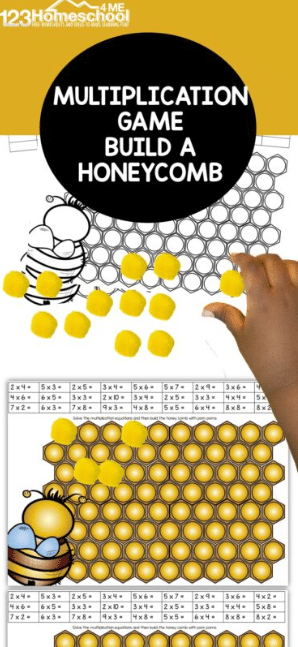 Students in elementary grades can enjoy using this honeycomb themed multiplication worksheet set by adding them to current math study lesson plans in school this year for extra practice or for review purposes.
Easily figure out how to download and print out these honeycomb themed multiplication worksheets in either black and white or colored. Just a reminder that if you print out in black and white you can save a little bit of money by not printing out in color.
You can laminate these pages also and use draw erase markers on them instead of writing directly on them so that way you can get multiple repeated uses and get the most out of these wonderful free to print honeycomb themed multiplication worksheets.
These kind of multiplication problems included with these worksheets go by numbers two, three, four, and five which is good to know and keep in mind for where your students are at skill wise whether it's too advanced or not ready enough to part take in these worksheets for now.
Check out these links below for more free printable math worksheets.
The following two tabs change content below.
Latest posts by Isa Fernandez (see all)