Putting together a homeschool portfolio can be a difficult and intimidating task for some teachers and homeschool moms but with the help of using this free PDF download it can be easier now for you more than ever this school year.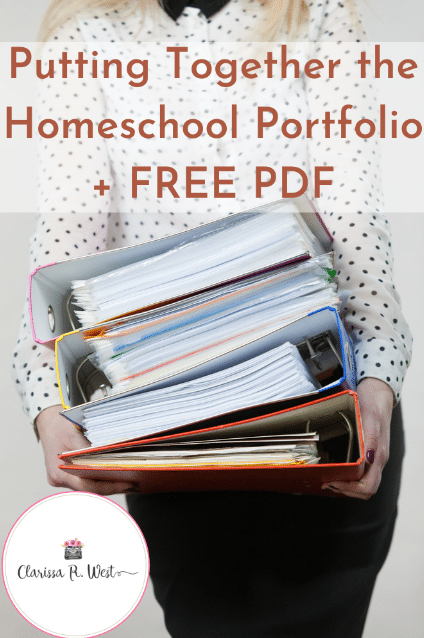 In case you're not already aware of what a portfolio is for homeschooling, it's a collective series of documented assignments, projects, crafts, etc. from the school year that your child did. Portfolios are good to put together to look back on memories, or to have proof of the learning you did that year.
See how far you and your students have come over the years homeschooling by getting to glance back at all of your yearly homeschool portfolios.
If you have to do standardized testing at the end of the year homeschooling in your state it's great to be able to have a homeschool portfolio put together neatly to show the passing teacher all that you've learned together.
This helpful and free to print homeschool portfolio PDF is a great template to use and follow for putting together a homeschool portfolio especially if it's your first time and you're not exactly sure how to get started or what it should look like.
Check out these links below for more free printable organization recourses.
The following two tabs change content below.
Latest posts by Isa Fernandez (see all)